Learning to challenge our illusions of stability
Photo by Michał Parzuchowski on Unsplash
I've felt a drive and an obligation to provide for my family ever since settling down and becoming a father at the tender age of just 23. Originally it was about earning enough to meet our daily needs. Once these were met, attention turned to preparing for the future — having something stashed away for times of austerity.
I've not always been great at managing money, but one of my few financial successes was to contribute regularly to a pension scheme ever since I started work. Although that dropped over 15% in value at the start of the Covid lockdown through the markets falling, it's been gradually coming back of late.
What always felt stretching to the point of being impossible, was the idea of ever accumulating the illusive 1-month, 3-months, 6-months or even 12-months of living costs in readily accessible savings - a necessity that many financial advisors recommend we establish for ourselves as soon as we can.
Living costs seem to always have escalated to meet my income; what came in went rapidly out again.
The buffer never seemed to accumulate.
For a long while, I've worried about this. It seemed beyond my capability. It represented a mental and fiscal barrier to ever achieving the level of peace and financial freedom that I craved. Was I somehow being irresponsible in not having such a buffer set aside to support me and my family?
Headlines and rhetoric in the media would regularly remind me that the average American would survive less than a month if their income were to cease. This served only to fuel my insecurity and anxiety. I've probably always existed at about that level too.
As the coronavirus continues to wreak havoc across the world, grounding flights, closing borders, and confining citizens to their homes, it's become apparent that it's not just individuals who were living quite so close to the edge.
It turns out that the infrastructure of the world and its major economies have always been hanging by a thread. The whole system was only one missed paycheck away from a crisis. Now we're seeing the effects of that unfolding around us. The only difference is that governments have it within their power to print more money if times get tight. For the rest of us, that's not allowed!
It's a worrying and sobering thought to contemplate. The silver lining of that dark cloud is that it may help us reach a realization about reality - that no matter who we are, our stability is never really that assured.
The Sword of Damocles
You may be familiar with this expression.
Damocles was a courtier of Dionysius II of Syracuse in the 4th Century BC. The apocryphal 'Sword of Damocles' is an anecdotal warning of the ever-present danger hanging over those in a position of power.
The expression is also used to describe threats hanging over us all in daily life — the things that are menacing or potentially damaging to our progress, our peace of mind or our wellbeing.
Some will be fearful of anything that may threaten their health or their existence or that of their loved ones (particularly at times like this) and so try and ignore them.
Some shy away from risk in the personal life, in their relationships or their career out of fear of disappointment, failure or rejection. If they're to move forwards, such risks have to be overcome or accepted.
Some fear living a life that's constrained, boring or free of excitement and go out of their way to take risks, denying the potential for harm or permanent damage.
Some are better than others at living with the ever-present dangers and choose to accept or deny them. Others become crippled with anxiety and struggle to keep their fears at bay. All of us develop coping mechanisms and assumptions of one sort or another that underpin how we live.
What's become apparent to me more than ever is the degree to which my assumptions about the world I live in, were false, or flawed.
Photo by Steve Harvey on Unsplash
We all rely on illusions of stability.
It would be too harrowing and upsetting if we were to acknowledge many of the realities of daily life. To acknowledge how tenuously the world hangs together would be more than most of us can handle.
What we've seen, though, as the coronavirus spreads is just how frail the bonds are that hold the world together and allow society to function as we're all used to it functioning.
Airlines ferrying people around the globe 24/7 are only a few days of cancelations away from needing major financial assistance.
Businesses are reliant on the majority of their workforce being available for the majority of the time for work to get done and for value to be generated for customers.
Even the most advanced healthcare systems are reliant on most of the people being well for most of the time.
Bars and restaurants are only a few weeks of lost trade away from going out of business.
Parents are reliant on schools and nurseries being open in order to enable them to do their jobs so they can support their families.
We're all reliant on our parents, our grandparents, our neighbors and our friends, more than we might admit.
We only realize the importance of social contact with friends and family when we cannot easily access it.
These are obvious points on some levels, but when something like the coronavirus takes effect and overturns each of them at once, it becomes easy to see how susceptible our world is to major disruption.
It demonstrates how little a buffer exists between normal life and near meltdown.
The Power of Community
The heartening part of the coronavirus pandemic has been to see the outpouring of community spirit that has taken hold in many societies. Panic buyers and stock-pilers aside, there are many more examples of positivity and generosity between people around us than of negativity and aggression.
This is encouraging to see and to be part of. It provides a welcome reminder that even when things seem to be falling apart and our underlying assumptions about life can no longer be relied upon, some things do still seem rosy about the world.
When things return to a semblance of normality, which of course they will, I suspect that we'll once again resort to our trusted assumptions about life.
We will allow ourselves to believe that next week, next month, and next year will be much the same as they were before coronavirus emerged.
Maintaining our illusions of structure and stability are all that most of us have to help us deal with the uncertainty and chaos that prevails in life. I too will probably default back to that same stance.
It won't be easy, nor will it be comfortable.
The positive side-effect of coronavirus might just be that I go a little more easily on myself for not feeling like my life is as future-proofed as it should be.
Life, in general, isn't future-proofed. It never has been. It never will be.
Follow me to see more articles like this.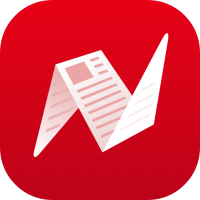 ...