And what might be the impacts upon New York's wider economy?
Photo by Denys Nevozhai on Unsplash
It's now over a year since Governor Cuomo implemented a lockdown across New York in response to escalating cases of COVID-19.
Broadway theaters were among the businesses forced to closed their doors, affecting all shows equally - both long-running standards like The Phantom of the Opera (entering its 42nd year of continuous performances in 2020) and newcomers like the musical Six which closed down on its opening night.
Unlike many businesses which are now being given the green light to reopen in line with the progress made in rolling out vaccines, there appears to be no end in sight for theaters. There are vague suggestions that theaters might be able to reopen in the fall, but while theater-folks live by the philosophy that "the show must go on", the continued uncertainty is testing that conviction amongst those at the heart of Broadway.
While some might argue that society has a greater need for businesses that are seen to be 'essential', it would be dangerous to assume that theaters are an isolated element of the wider economy, or that the performing arts is not important in its own right.
Their continued closure doesn't just prevent theater enthusiasts from enjoying themselves either. As with so many of the unpleasant effects that have been witnessed as a result of the global pandemic, impacts in one part of society carry through onto many different businesses and social groups too.
Economic impacts of Broadway Closures
In the 2018-19 season, 14.8 million people attended performances on Broadway with the industry grossing $1.8 billion. With the average show being performed 8 times per week and 41 theaters in operation, the closures represent a vast amount of lost business.
It's important to consider that when theater-goers head to a performance they are typically supporting many other elements of the hospitality industry too. They might go for drinks before and after the show, perhaps dinner at a restaurant too. Many will stay the night in a hotel if they've come from outside of Manhattan.
While most bars, restaurants and hotels were also closed in the lockdown, many of these will soon be open once again. That such businesses cannot rely on the pre- and post- theater crowd may well impact on revenues in the short term, at least until shows are being performed once again.
Consider also that performances on Broadway are intrinsically linked to tourism. While data from 2017-18 suggested that 35% of Broadway audiences were from the New York Metropolitan area, a significant 65% of audiences were tourists (46% from within the USA and 19% from other countries). It is feasible that by the time theaters open up once again, tourism won't yet have returned to normal.
Travel bans and restrictions are likely to be one of the last controlling measures to be removed and would likely be the first controls to be reintroduced in the even of future outbreaks too. While this may present opportunities for New Yorkers initially in their being able to secure seats at shows with less competition, is it likely that local demand can sustain the number of performances that were typical pre-pandemic?
Individual impacts
The financial impact of COVID-19 upon individuals working on Broadway has been significant and wide-reaching too. The closures haven't just hit theater owners and production companies - actors, directors, musicians, stage hands and front of house staff have all lost their incomes. Lighting and sound engineers, make-up artists and wardrobe teams have also been affected. Then there are ushers, those who ran concession stands, box offices and bars and the cleaners who prepared theaters between performances.
An entire economy has been hit, and the effects knock-on to the bars, restaurants, hotels and other businesses that depend in some way on Broadway too.
It's also important to note that many working in low-paid theater jobs used-to supplement their income by working in bars and restaurants. Since March 2020, they haven't had this opportunity either.
As at July 2020, over 3,000 jobs had been shed in the Broadway theater industry alone. The lack of work has been a determining factor for many who've had to quit the city and go back to living with their parents, or simply to escape the higher costs of living where income was scarce.
If and when theaters can open again, it may take time before there are adequate staff available to work in them.

Photo by Nick Bolton on Unsplash
Prospects for recovery
The performing arts in the USA have received government assistance in weathering the effects of the pandemic - most recently, as part of $15 billion of Federal Government aid that was announced in December 2020. This was destined for Broadway as well as independent performance arts venues across the USA. While this has been welcomed, there's a sense from those in the industry that this is just the start of what's needed if venues are to survive.
Notwithstanding whether the venues can remain in business, and whether there will still be workers who are willing and able to return to jobs in showbusiness, there's a question over whether backers are likely to fund new shows, at least to begin with.
Amidst what will likely be continued uncertainty over future shutdowns that new variants of the Coronavirus might demand, it would seem a bold move for financiers to commit to funding new shows until we can be certain that there are no further lockdowns on the horizon.
There's also the question over how quickly new shows can open and new tickets can be sold. At many venues there are backlogs of cancelled events to deliver before new events can be sold. In the UK for example, venues are trying to devise contingency plans to allow performances to be given to reduced audiences, or to those who've been tested as COVID-negative on the day.
While such measures may be necessary, venues are still faced with cancelled concerts and performances that have been rolled-forwards many times through lockdown - the tickets to these still need to be honoured or refunded before new ones can be sold.
In the case of Broadway, as with so many industries, it's not as simple as reopening on day 1 and immediately returning to profitability. Can the industry recover to where it was?
Photo by Gwen King on Unsplash
A little hope
While signs look a little bleak for Broadway right now, it seems likely that this bastion of hope, music and laughter in Manhattan will find a way of coming back eventually. It may just take time.
Theaters the world over are contemplating how they might open once again, in the hope of one day achieving profitability. There is certainly a great deal of pent-up demand amongst those who've missed their trips to the theater.
In Berlin, a pilot project has seen theaters open again, but performing to socially-distanced and masked audience members - each has to have passed a COVID-test on the day of performance. The cost of the test is included in the 20 Euro ticket price. While the experience is probably a little lacking compared to pre-COVID times, it's undoubtedly a step in the right direction.
Broadway survived through the Spanish 'Flu pandemic of 1917 and signs are good that it'll come through COVID-19 too. The show must go on.
Follow me to see more articles like this.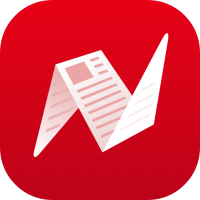 ...