The power of doing the little things properly, day-in, day-out


Photo by Sweetheart 陆初雪 on Unsplash
Yesterday was a day much like any other.
Each day is much like the last
The alarm shrieked at 5.45am, rudely disturbing my sleep and interrupting a dream. I didn't feel like getting up but I did it anyway.
I stumbled around my bedroom wondering what to do first. I'd intended to journal, do some press-ups, make my bed and meditate before waking my daughter. None of these seemed appealing. I did them anyway.
Outside it was cold and raining — my morning walk seemed like a bad idea. I zipped up my coat, pulled up my hood and took the walk anyway.
The conference calls clogging my diary seemed tedious and pointless — a distraction from getting on with creative and meaningful work. I debated cancelling or delaying some of them. I left them as planned and held the meetings anyway.
I procrastinated over posting an article online, worrying that nobody would find it interesting. It'd fall flat. I posted it anyway.
I edited an article giving it more attention than I usually would. I debated reading it out loud as a final check of its readability — it seemed a stupid and unnecessary extra step to take. I read it out loud anyway.
I debated submitting the piece or whether to sit on it for another 24 hours just in case I could make it better. I submitted it anyway.
I started my workout at the gym but my muscles felt tight and tired. I reviewed my workout plan and considered dropping some of the exercises to quit early. I pushed myself and completed the workout anyway.
As I lay down to sleep I thought of another point to make in a story that I'd started drafting. Would I trust my memory until tomorrow in the hope I'd remember it then? I sat up, put the light on and noted it down in my phone before laying down and going to sleep.
I did it anyway.
The little things matter
Yesterday was a typical day — its accomplishments a composite of numerous completed tasks, small steps of progress and a long list of completed actions. In their own right, each seemed trivial and insignificant.
I didn't get everything done that I wanted to. Progress could probably have been more momentous than it was — but I moved the ball forwards a little. I did what I set out to do, and I put in a few more of the hard yards.
I could have let myself off any one of those things and it might not have changed the outcomes of my day that radically.
A half completed workout would still have been better than no workout. The minor changes to my article after reading it out loud might not have made much difference to the number of reads it got. I might have remembered the idea for my next story overnight.
The significance of doing it anyway isn't so much about diligently doing the same things over and over again to build habits. I'm not striving for a streak of days in a row that I've written, meditated or worked out.
Instead it's about building the habit of doing what's planned as a matter of routine and instinct, without letting myself off or procrastinating.
"How you do anything is how you do everything." - T. Harv Eker
When we approach each task or action with the premise that we're going to do what we said we would, it sets a pattern for how we approach life more generally.
When our default is to do the minor tasks with as much vigour and commitment as we can muster, debating or downgrading the task or our expectations of ourselves are no longer a factor.
The little things matter
In an excellent recent article, Jessica Wildfire shared her conviction in the power of doing one little thing after another as a means of bringing about life-changing results.
She suggests that precisely because the little things are so small and seemingly trivial, we overlook them in favour of fixing our attention on pursuing the bigger stuff — love, success, meaning and purpose among them.
When we neglect the small things, we often end up pushing the bigger things further from reach.
If you can't take 30-seconds to make your bed in the morning as a means of starting the day with discipline, order and in doing so putting something in the bank for later in the day, how will you build a business? Or maintain a loving relationship? Or write a masterpiece?
"We look past the simple stuff exactly because it's simple. We spend all our time chasing fancy nouns like love, success, happiness, meaning, and purpose. It's easy to forget — those big nouns are made up of little ones." - Jessica Wildfire
Every day matters
When I reflect on a day that's passed, it's often hard to pinpoint achievements of much significance. It doesn't mean that the day hasn't been worthwhile or valuable in making progress.
If I've gone through the day doing the things I'd planned to, rather than questioning their merits or procrastinating over their worth, I feel better for it. Undoubtedly I'll have made a little progress towards my bigger goals, even if that's just to feel like I've not wasted a day or bailed on my plans.
To do it anyway represents a mindset shift.
It means defaulting to action, to taking risk, to confront what's uncomfortable. It demands that when we know the answer, we accept it and act accordingly. When we know the path that will take us in the right direction, we take it regardless of whether it looks difficult or unappealing.
When we default to acting without hesitation or question, it becomes habit. This encourages the formation of bigger habits and in turn contributes to the accomplishment of bigger goals.
To quote the lyrical genius of Ben Folds:
"…if you're paralysed by a voice in your head
It's the standing still that should be scaring you instead
Go on and
Do it anyway." - Ben Folds Five — Do It Anyway
Follow me to see more articles like this.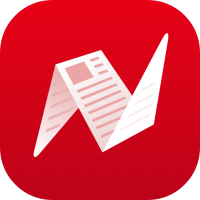 ...