Is the future green in Europe?
Photo by Rick Proctor on Unsplash
On March 9th, Massachusetts-based marijuana retailer Curaleaf announced its plans to invest $300m to acquire Europe's largest cultivator, London-based Emmac Life Sciences. The deal appears to be motivated by an expectation that laws will be relaxed across much of Europe allowing its sale for leisure use.
While the chairman of Curaleaf, Boris Jordan has stated that he expects the US market to remain its focus, the potential of the European market cannot be ignored given its population is approximately double that of the USA.
The legal-status of marijuana across Europe presents the biggest barrier between Curaleaf and their desire to expand to serve the populations of multiple countries.
The Netherlands and Portugal are the countries with a most relaxed and liberal attitude. Even then, while possession is no longer illegal, consumption is heavily restricted to specific locations. Countries including the UK and Germany have legalised Marijuana for medical purposes, but this is still some way away from being a market that might be considered ripe for exploitation on a commercial basis.
Legalisation an inevitability?
Since Canada made marijuana fully legal for medical and leisure purposes in 2018, many believe that it's a logical progression that similar nations (such as the USA, UK and Australia) would follow suit for the same reasons. At the time, Prime Minister Justin Trudeau stated that the old way of controlling marijuana simply wasn't working - the sale and purchase of it, illegally meant that links were intrinsically forged with the world of criminality. Pushing it underground prevents any government from being able to control or influence the situation.
Curaleaf's Jordan believes that the full legalisation of marijuana in the USA is an inevitability. Currently it's still illegal at a Federal level but has been permitted by various states including Alaska, California and Illinois. He believes that the legalisation will be completed within Joe Biden's first term as President, putting it in no uncertain terms:
"It is a question of when, not if,"
While some might consider the attitude of the US as liberal and forward-looking in relation to marijuana, it's questionable the extent to which similar attitudes prevail in Europe, and whether Curaleaf and other organisations can realistically count on similar governmental decisions there.
A Globe Newswire report issued in late 2020 estimates that the global legal marijuana industry was valued at $17.5billion in 2019, an is projected to grow by around 17.8% per year to $65.1billion by 2027. With such valuations in their sights, it seems logical that corporations like Curaleaf would be keen to position themselves as a key player.
The effects of legalisation
In Europe, Emmac manufactured approximately 10 tonnes of medical grade marijuana at its plant in Portugal in 2020. For it to warrant the investment from Curaleaf, there's clearly a reliance on achieving massive growth in the marketplace, which in turn relies on it being decriminalised and legalized for leisure use.
The case study of Canada offers useful insights into the potential effects should marijuana receive similar treatment in the USA and in Europe. The impacts of marijuana usage upon physical and mental health, or as a potential 'gateway drug' to other narcotics is beyond the scope of this piece. If we're responsible enough to buy it and use it, many argue that we're responsible enough to research what the consequences of its use will be.
There are other important side-effects that have been seen as a result of legalization though. Here are a few key points that have been noted in various studies in the years since it was legalized, a move that was apparently favoured by 7 out of 10 Canadians surveyed.
Access for medical users becomes easier - When marijuana became legalised, one study revealed that it encouraged and enabled those who were previous users for medical purposes to continue to do so. Whether their previous usage had been constrained by a lack of supply or a social stigma, it demonstrated that patients were more able and willing to use it and benefit from it.
Improvements in social equity - One of the key hopes of legalization was that it would bring social equity to the fore - the thinking being that those most likely to suffer for marijuana being illegal were those forced to engage with criminality and end up getting drawn in and exploited by it. The legalization has been a catalyst for this situation improving, bringing its sale and use out into the open.
A growth in (responsible) use - Projections have been made in terms of the number of Canadians regularly using marijuana and whether this will likely change with legalisation. It seems a little early to tell if projections of active users which range from 3.8 million to 5.2 million by the end of 2021 will come to fruition. At the same time, the legalization has enabled government bodies and organisations such as the Centre for Addiction and Mental Health to be able to issue clear and concise information regarding potential side-effects (such as mental health impacts from long-term use). Similarly, the government have been able to run campaigns discouraging activities like driving after consuming marijuana, to promote responsible use.
Business opportunities - Aside from the growers and the government-run stores supplying marijuana, a further industry has sprung-up in the space of craft cannabis growers, akin to craft beer brewers, who are looking to become legitimate alternate suppliers to discerning customers. Such businesses need regulation and licensing of course, but demonstrate that where a simple supply-and-demand marketplace is established, there are other opportunities that emerge on its fringes.
Photo by Richard T on Unsplash
Social change is inevitable
The whole issue around the legalisation of marijuana both for medical and leisure purposes is emotive and divisive - there will be many who feel it's immoral and dangerous to health for governments to endorse its use, and for companies to make money from its manufacture and use. There are many others who will argue that it has beneficial effects, helpful uses and is far less dangerous or harmful than socially accepted drugs such as alcohol.
The trends regarding the size of the commercial market for marijuana are plain to see though - as is often the case, where the money flows, political and social attention goes.
With the moves made recently by Curaleaf and projections of the size of the commercial market for marijuana as they are, it seems likely that changes are afoot.
Follow me to see more articles like this.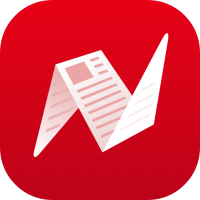 ...