Reema Hamadeh always had an interest in baking new desserts, trying new recipes, and experimenting with flavors of cake, macaroons, etc. She started trying out recipes and sharing them with her friends and family. Hamadeh used family events as a chance to try new designs or recipes she had in mind. The more she practiced, the more she learned through trial and error. Unfortunately, there weren't enough family events to try out all the designs she had in mind. Thus, HamadoughSweets started as a creative outlet. It was a chance for her to try new types of desserts, as well as get creative with cake designs, that she wouldn't have a chance to try otherwise.
"HamadoughSweets is different than other businesses because I am always willing to try new flavors, and designs. I enjoy making the desserts that are ordered from me. If there's something I want to try, but am new to it. The experience of trying it is more important to me than the price of the dessert. Therefore, compared to other bakers, my prices tend to be lower than the competition," Hamadeh says.
During the day, Hamadeh works full time as a speech-language pathologist. She started HamadoughSweets after graduating with her Master's in 2017 at the age of twenty-four.
"Being a Muslim baker, I have to be wary of the products I use to ensure that all my customers are comfortable with what they're consuming. All marshmallow products I use are halal. Instead of using real vanilla extract, I chose to use imitation vanilla, which does not contain any alcohol. Similarly, when painting decoration on cakes, many bakers recommend using alcohol such as vodka. As an alternative, I chose to use alcohol free extract for those decorations," Hamadeh explains.
Since the start of HamadoughSweets, Hamadeh has made about 220 cakes, along with macaroons, dessert cups, tarts, cake pops, etc. This includes desserts for family, friends, and customers.
"I would say my specialty would be my macaroons. Many people compare my macaroons to macaroons they've had in France, and say they prefer mine over the macarons from France. When hosting an event, many people request macaroons in their order, and they are very popular any time I have a macaroons sale. I've made over twenty flavors of macaroons, and continue to experiment and look for new flavors to try. I have taken orders where I have made over 400 macaroons at one time. As a Muslim/Arab baker, it seems like there is always a holiday to prep for. I have to accommodate for multiple religious holidays (Ramadan, Eid, Christmas), as well as American, and Arab Holidays. For example, I prepare for both Middle Eastern, and American Mother's days, which happen at two different times of the year," Hamadeh elaborates.
Hamadeh wants to be able to contribute to special events in peoples' lives and help make them special, as well as use HamadoughSweets to contribute to different causes, that will support people in underserved areas.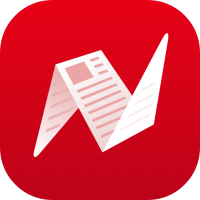 This is original content from NewsBreak's Creator Program. Join today to publish and share your own content.