For Adam Woodworth, Executive Director of the Children's Museum in Oak Lawn, this place is special. He believes children's museums provide a much needed space for children to learn and explore since not all children can learn by reading a textbook. 
"Many children learn by doing and children's museums provide a type of differentiated learning. Our environments are rich in opportunity for creativity and experimentation.  Children's Museums also have a unique opportunity to support the needs of children in our communities as we are very flexible in our abilities to meet a variety of needs.  For example, the Children's Museum in Oak Lawn is currently hosting a program we created called Wee Ones Wednesdays that introduce parents of children 0-3 to a variety of different therapists (physical, occupational, speech, etc.)," Woodworth says.
The museum had closed on March 14, 2020 and had a brief five-weekend reopening in fall of that same year. They then reopened again in late January of 2021 and changed some of the exhibits to make them easier to clean, for example the sand is gone for the time being. The staff also took costumes off the floor. 
Woodworth tells us how in preCOVID years they'd welcome 70,000-80,000 visitors annually. 
"I think the weekly success of our Wee Ones Wednesday program makes me the most proud.  While we are seeing 30-50 people pretty consistently, it's really not the numbers but what the families are getting from this initiative that makes me proud. I'm also proud of our Museums for All numbers.  Prior to COVID we were seeing around 7% of our attendance coming in through this initiative.  Post shutdown it's around 13%.  Museums for All is an initiative that allows families who are of low-income status to access the museum at a deeply discounted rate, lowering the economic barrier to access," Woodworth explains.
Currently the Children's Museum of Oak Lawn has sensory friendly nights in partnership with ACE. The purpose is to give children with sensory issues an opportunity to come and play in a safe, friendly environment. 
"We also help connect parents with therapists (physical, speech, etc.) to help answer any questions they may have about their child.  These therapists from ACE also help families with new ideas for their child's development. The Children's Museum in Oak Lawn and ACE have worked to create a partnership to serve families and anything we do in the future will have children living with disabilities as the catalyst in terms of how can we better serve them and their families.  This could be anything from exhibit collaboration to future programming," Woodworth elaborates.
Woodworth believes that the future for the Children's Museum in Oak Lawn is bright. 
"We've really established a focus since reopening on serving young families, low-income families and families who have children living with disabilities.  I think you'll see more partnerships with local school districts as well and we are already working on something with D123 for children in the EC program and Kindergarten.  This will be announced soon," he says.
While the museum charges admission, this only covers a portion of their annual operating budget.  People can donate to us to help support their mission. They accept donations of cash, check or credit card, but also accept donations of cryptocurrency, automobiles and stocks.  People can even make the museum a beneficiary of their life insurance policy.  This support is needed for the museum to sustain operations and bring in new educational opportunities for children.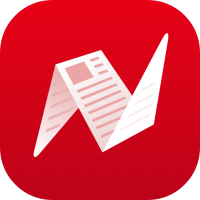 This is original content from NewsBreak's Creator Program. Join today to publish and share your own content.