We all know how Chicago is beloved for many incredible things - pizza, theater, blues, and jazz. For some of us, that will mean that we will soon be adding teas to that list. A local tea sommelier is taking her unique offerings nationwide while still paying homage to her Chicago roots.
Pennie Crockett, also known as Ms. Pennie, is the CEO and Founder of Pennie's Tea. She is a Chicago native who was a professor of health sciences where she worked for ten years preparing students for future careers in healthcare.
Crockett is an educator, author, a mother of two, a tea expert and health professional with a Master's degree in health and a Bachelor's in engineering. She is an entrepreneur who does not mind sharing the secrets of better health and vitality and also went to school for tea. Crockett crafts blended loose leaf teas that are flavorful and healthy. She has also mastered a ready to drink tea beverage that is delicious and cold brewed. Through her company, she creates a tea portfolio has expanded over time, now with fifty blends of premium teas on the website and in groceries and restaurants throughout Chicago. Crockett creates a tea transformation experience to repair one's body from the inside out.
"The struggle that I've had is exposure, letting people know the who and why of the brand. Many people still don't the brand Pennie's Tea, especially my home town of Chicago. Another struggle would be access to working capital. As far as the pandemic, it has opened many doors for me." Crockett responds when asked about if she has been faced any issues with her company.
As a survivor of domestic violence, Crockett is utilizing the power of specially-blended tea recipes, Crockett combines the healing potential of her brews with the message that health and wellness can help one heal. As a survivor of domestic violence, it has become Crockett's mission to increase awareness of the aftermath, both mentally and physically, of domestic violence and how to live with the trauma. She has turned pain into passion and a percentage of her proceeds go to the crisis center that saved her and her daughter's life. She wants to continue to help other women find their passion and strength like she did through her teas. She's helping and healing one sip at a time.
"I'm not just selling tea; I'm selling an experience. We are a tea company with a purpose to bring awareness to domestic violence, change the beverage industry and to disrupt the traditional taste of tea," Crockett says.
For Crockett, Pennie's Tea is more than a drink: it is a movement, transforming the way one can experience tea. She wants the world to know that while entrepreneurship is not easy, there is a way to go about it.
"When you are passionate about what you are doing, nothing else matters. Pennie's Tea is bigger than me, I truly do this for all the women of domestic violence that I can help," Crockett explains.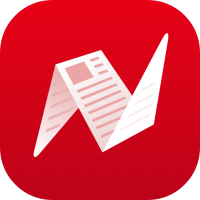 This is original content from NewsBreak's Creator Program. Join today to publish and share your own content.