Reviving the history and practice of holistic healthcare is important for Dr. Syed Raheel Haque of Vitacore. A Pakistani-American born in Albany, New York, Haque went to the University of Pittsburgh for his undergraduate studies and started his Naturopathic and Chiropractic degrees at National University of Health Sciences in Lombard, IL where he currently has his main private practice there. Haque has an immense respect for traditional practices in providing wellness.
"Communities that have come before us have always had respect for the laws of nature and have studied them intensely. This is what led to the conservation of our planet for thousands of years and is being brought back by those who study and practice permaculture, which goes hand in hand with our naturopathic philosophy," Haque says.

For Haque, when it comes to the practice of naturopathic medicine in the clinical setting, he believes it can be cost-effective to have a naturopathic doctor.
"When a patient is taken off of a medication after optimizing their physiological functioning, the strain on the environment, in the making, transporting and detoxifying of drugs, is reduced to zero. Not only that, but the financial and psychological burdens of having to purchase and always have access to the medication or have to pay for a surgical intervention is reduced or gone as well," Haque explains.
He has had multiple patients cancel surgeries, where they were required to pay exorbitant fees to cover deductibles and take time off of work to recover, after being treated in a holistic manner. For Haque's practice of naturopathic medicine, the goal of for him is to get his patients in different state: they should be in a state that you could drop them off in the middle of the woods of a third world country, with only access to food, water, and shelter, and they should be able to live their whole lives there with no drugs or surgical interventions.
Haque also believes in holistic healing for the community is a way to increase productivity through optimization of health.
"I've had patients dramatically increase their reading speed and comprehension and decrease their need for sleep over a few treatments. I even had a patient whose IQ had increased by 11 points after one treatment; they were being assessed outside of my knowledge and clinic for other reasons but informed me afterwards. The goal of increased productivity in the realm of work and worldly affairs is to shift time from those duties to a higher level of spiritual focus and worship, which is required for a balanced life," Haque elaborates.
In many ways, holistic healthcare is something that Haque feels needs to be experienced in order to truly understand the systemic impact it can have on one's life. For him, the level of health and quality of life are not binary as he believes that there are many shades and levels of trauma that lead a patient to where they are, and the path to healing requires the practitioner and the patient to remove these layers in a manner that is in accordance with nature. Currently, Haque has patients who come in to the clinic without any serious symptoms, just looking to optimize their health and experience what it feels like to live in accordance to the laws of nature; waking up with energy, sleeping throughout the night without disturbances, having balanced and controlled emotions, full and pain-free range of motion of all of their joints, digestion that is completely symptomless, etc.
"Outside of holistic medical practices, I have not seen any practitioner attempt to align themselves with these laws in order to get the results," Haque says.
When asked about how Haque's practice is different from other, he mentions how the timing is different that provides highly individualized care and in depth analysis of an individual's life that is required to truly find the root cause of a disease.
"Rather than looking at symptom management as the end goal of treatment, holistic doctors look for the root cause of disease. This is something that many patients who are used to the allopathic or conventional system are not used to. A patient comes in complaining of arm and shoulder pain and I am meticulously assessing the pelvis and the feet; they end up utterly confused but satisfied with the results of the treatment. Another patient may have a rash on the back of their hands and after a cursory glance at it and some preliminary measurements, I begin an abdominal exam and ask a slew of questions about their diet and digestive processes.; this may be easier for the patient to grasp, but not something they are used to either way," Haque tells us.
He also spends a good amount of time in his practice teaching patients about how they can take simple steps in their lives to increase their bodies ability to heal itself. For Haque, the body is a self-healing entity that requires certain building blocks in the form of nutrients, psychological connectivity, and structural integrity to repair itself.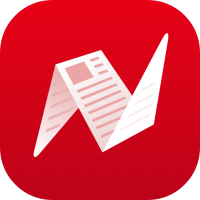 This is original content from NewsBreak's Creator Program. Join today to publish and share your own content.