This past summer Soofia Ahmed had a unique opportunity to study with Dr. Tamara Gray through Rabata's Ribaat Academic Institute, an institution for spiritual development. In her first class, she learned of the importance of preserving one's faith, soul, wealth, mind, offspring and honor. Immediately, she connected this to her livelihood as a real estate agent while having a spiritual dimension.
"Home ownership is a very real way to preserve once wealth. It is a way to pass on wealth to one's offspring. Home ownership is also very relevant in establishing a more stable and contributive Muslim community in America," says Ahmed.
For Ahmed, she brings a sense of transparency to the profession.
"Oftentimes real estate agents get a bad rap for being too pushy or self interested. I treat my clients the way I'd want to be treated in a transaction of this sort," she explains.
Ahmed entered into the Rabata community at a critical point in her life. She was looking for support, purpose, and peace but was having a really rough time finding these things. It was then that Rabata helped her find herself amongst the hustle and bustle of the nonstop business that is life.
"Moreover and above all else, it helped me reignite and strengthen my love for the divine. In this way, it's impacted me deeply and has been a very important part of my path. The tutelage of the vastly knowledgeable teachers has helped reinvigorate that love of learning within me. The teachers at Rabata have taught me how to become better in the way I do business, the way I mother, the way I'm a wife, in the way I serve my parents and the way I communicate with all those around me. It has changed my life in a very palpable way," Ahmed elaborates.
Thus today, Ahmed leads the Rabata Chicago chapter with a team of other women. She is the team lead for Rabata's Leadership and Legacy campaign. This program is a curriculum development program that highlight the great contributions of brilliant Muslim women throughout history. It provides comprehensive and creative teaching resources for all ages at https://www.rabata.org/leadership-and-legacy/ . 
"The Rabata Chicago chapter is growing and our programming is evolving based on the needs of the Muslim women here. We provide spaces for women to gather and create positive cultural change through creative educational experiences. Change of this magnitude focuses on the self. Our current programming offers interactive worship programs, the 'Joy Jots' book club, service projects, and community building initiatives and is open to the Muslim women of Chicago and the Chicago land area. If someone is interested in finding out more about these happenings, please email our team at chicago@rabata.org. If you have any questions for me regarding Rabata, please feel free to email me at soofia@rabata.org," Ahmed tells us.
Ahmed wants others to know that everyone is created with a purpose.
"We all have a profound strength and ability within us to live that divinely designed purpose," Ahmed says.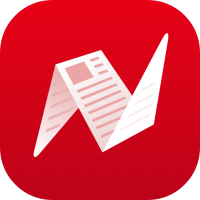 This is original content from NewsBreak's Creator Program. Join today to publish and share your own content.