Syed Rahman, who also goes by Saif, officially started Modern Wall Art (MWA) in 2014 with his father from their basement in Chicago. Ever since then, Modern Wall Art has been successfully designing 3D decor and making stainless steel art and furniture for over a decade. In 2014, Rahman first started off with an Etsy and eBay page followed by a small studio space in Skokie, Illinois in 2016. In 2018 he opened a gallery and then later expanding to Bridgeview in 2020. Most recently, he opened a new gallery that is over 10,000 square feet.
For Rahman, this means more responsibility now. He wants to improve MWA's service because he will have the ability to stock items and do proper inventory and get organized. As an art business solely based on sales from a specific clientele, it feels surreal for Rahman to grow from basement to this bigger space.
"We are blessed but it came with a lot of sacrifices, sleepless nights, downfalls and at times I felt like I can't do this anymore. I am glad I did not give up," Rahman says.
He credits his parents and wife who always supported him. There was a time when Rahman lost his job and came home telling his wife that he wouldn't be able to pay the bills without his side gig of selling arts. That served as Rahman's motivation: He was able to accelerate this business from a hobby to actually paying bills and hiring a full team of over ten people.
Now, Rahman is mindful of giving back to his community while expanding MWA. He wanted to help the locals out when one of his friends who play cricket said there was no batting cages and there were more than 1500 players in the community. Rahman decided to make his space a dual-purpose area that accommodated the youth and got the proper cricket equipment which everyone has been grateful for.
However, Rahman's efforts are not limited just locally but also internationally. In 2020, Rahman and his team contributed in the construction of building over forty water wells and twenty more in making in different countries including Africa, Bangladesh, Pakistan, and Afghanistan. They have been helping Syrian refugees since 2012 as well. They are also are completing their second mosque in Bangladesh. Most recently, they were involved in creating an air-conditioned space for women in Afghanistan to pray. This is huge for them since there is not such a facility to be found. Charitable efforts are key for Rahman and MWA.
"We don't have fix percentage but we often take money out almost every month for a cause other than what we fundraise. We raised $200K for Palestine recently and then sold some items with 100% profit and sales going to Palestine," Rahman explains.
"We want to inspire other small business and mom and pop shops that hard work pays off. If we can do it, so can you," he encourages all. Rahman wants MWA to be knows as a brand that works for the community more than just an art-selling brand.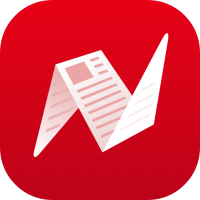 This is original content from NewsBreak's Creator Program. Join today to publish and share your own content.