After going through countless internet rabbit holes and forwarded WhatsApp messages from family friends, Hafsa Siddiqui and her siblings were frustrated with the effort it took to get a cheesecake that was halal and didn't have questionable ingredients that weren't in line with Islamic principles. That is how the idea for Blue Velvet Bakery was born.
"We wanted to create a business that celebrated who we were - Muslims - and we didn't see that reflected in the world around us. In the months of planning that ensued, we wanted to buckle down on our identity. We thought long and hard about how the product we sold reflected who we were - the immigrants of South Asian parents growing up in the United States. We took those memories - of weddings and vibrant sweets to construct flavors that reflected those first generation experiences. And after making more than ten unique cheesecake flavors, we feel like our cheesecakes are just getting closer to reflecting the complexities of who we really are," Hafsa Siddiqui says.
The Siddiqui siblings make sure that their Muslim identity shapes nearly every aspect of their business. Not only does it inform the ingredients that are used, but it also impacts the production schedule and outreach. As Muslims, they're looking to use the business to serve their community.
"Although we're simply selling cheesecakes, we want our product to give voice to the community. Some of our best flavor ideas were crowd-sourced from individuals in our community. We love to bring their voice forward through the flavors we sell and market across the country," Hafsa Siddiqui tells us.
The Blue Velvet Team includes Hafsa Siddiqui's siblings, Abdullah, who co-leads the team and also experiments with recipes along with Mariam, who manages social media, and Ali, who oversees operations. While they have had moments where sales have been slow, they have trust in God. They know their mission and the fact that they're representing the Muslim community is what gets them through difficult times.
"We make high-end cheesecakes that you aren't going to find in your local freezer aisle. Our customers come back for our unique cheesecake flavors, which can't be found anywhere else since we develop all of our recipes in-house. We use halal ingredients every step of the way and hand make and decorate each cheesecake," Ali Siddiqui explains.
In the short time since the Blue Velvet Team launched to the public, they developed over ten unique flavors, tripled their projected sales estimates, amassed a following of over one thousand people on Instagram, and have had their cheesecakes travel to wedding receptions, birthdays, and parties in states all across Midwest.
At the end of the day, the Siddiquis want the world to think twice about the Muslim identity through their cheesecakes. While they are a centerpiece and they're a lot more interesting than an ordinary cake (in their opinion), they also represent the stories of many Muslims here in America. For these siblings, the unique, vibrant flavors reflect the experiences of what it was like to grow up in a community of immigrants while also being American. This is why Blue Velvet team hopes that everyone who takes part in their cheesecakes savors a bit of that story. Their future goal is to make the cheesecakes more accessible to not only those in the Chicagoland area, but to communities all over the U.S.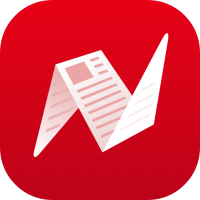 This is original content from NewsBreak's Creator Program. Join today to publish and share your own content.