While there is a push to begin in-person operations, parents with young children are wary given the surge of Covid-19 cases. This is why many mothers are opting for keeping their little ones at home, which means more feeding times by reducing wastes. So how to accommodate this situation?
The American Academy of Pediatrics (AAP) produced a report exposing the dangers of plastic on children's health. Discussing with her fellow pediatrician moms, Mantravadi quickly realized there weren't great dinnerware options for kids in the United States. While many know about plastic and its negative effects on the planet, very few know about its impact on humans. The World Health Organization and the Endocrine Society call plastics a global threat to human health.  Given that plastic is ubiquitous, Dr. Manasa Mantravadi, a board-certified pediatrician, mom of three young kids, and an Indian immigrant founded Ahimsa - the world's first colorful stainless steel dinnerware for kids - is hopeful and optimistic. 
Ahimsa's mission is to disrupt the plastic industry by redefining mealtime. They encourage families to take plastic off the dinner table and use safe, durable, and sustainable stainless steel in its place. Founded by Mantravadi, a pediatrician and mom, Ahimsa is at the forefront of educating parents about the harmful effects of plastic chemicals on children's health. The mindful mealtime set won Good Housekeeping's 2021 Parenting Awards for being the best durable dinnerware set for kids.
"I believe small, simple, practical steps taken by families across the globe can lead to a big impact for the future," says Mantravadi as she found out that it is recommended using glass or stainless steel to serve and store food rather than plastic. 
She grew up in an Indian household where stainless steel at the dining table was the norm.  When she purchased plastic dinnerware for her own infants, her grandmother restocked her cupboards with traditional Indian steel dishes. 
Currently, Ahimsa is part of a bigger transformation for families to live a cleaner, greener life simply and practically. Ahimsa is a Sanskrit word meaning "avoiding harm." It's the first oath Dr. Mantravadi took as a physician and now it's the oath of her company and method.
Today, moms all over are impressed by Ahimsa.
"The cups are perfect for cold smoothies packed with fruits and veggies, and the plates are compartmentalized to help us make sure the kids are eating nutritious, balanced meals. This is really important to me.  And the fun colors make the kids look forward to mealtimes!  It's great to know that we are helping the environment while making the safest and healthiest choice for our kids," says Zarina Norton, a pediatrician and mother from Illinois, tells us how she loves Ahimsa plates and cups.
Another Illinois mom, Maggie Pasalich loves the quality dinnerware products because "it's the last thing your food touches before it goes in your body. I know that my children are eating and drinking from stainless steel products that are free of harmful plastic chemicals or additives. Bonus points: stainless steel is the most recyclable material in the world."
Pasalich admires Mantravadi's passion for our children's future since she is on a mission to ensure children are developing healthily by eating off safe materials, and reduce plastic waste. Pasalich feels that Ahimsa products makes it easy for her to contribute to the world.
Similarly, Sonia Sterrett, another Illinois mother, is reassured by Ahimsa.
"Knowing that [my kids] are eating off something safe is very comforting. I constantly am trying to make sure my kids are getting the right nutrients in them, and Ahimsa helps to ensure that I am not putting the wrong things in their bodies.  Also, Ahimsa provides things I didn't even think about when I bought the dishes, such as perfect portion sizes for my kids. They can pour themselves a bowl of cereal, and I know they aren't going to go overboard - because they can't!  The dishes are definitely durable. They have held up with hundreds of washes in the dishwasher, still looking as beautiful as the day they came in the mail," Sterrett elaborates.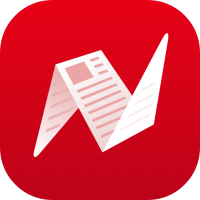 This is original content from NewsBreak's Creator Program. Join today to publish and share your own content.