With reopening plans across the country, more people are looking into ways to facilitate the transition from home to office or school. This includes finding ways to stay hydrated. Thus, HidrateSpark was born to offer a solution for all.
"Over 75% of the population is chronically dehydrated. HidrateSpark helps to improve overall health and wellness through proper hydration. Hydration has a direct impact on your body, brain, skin, energy and mood," says Coleman Iverson, Co-CEO of Hidrate Inc, a company in Chicago.
HidrateSpark is the world's smartest water bottle that tracks your water intake. Most recently, HidrateSpark launched the company's newest smart water bottle, HidrateSpark TAP with the first patent-pending Tap To Track Technology. There is the option of the 24 oz TritanTM plastic and 32 oz TritanTM plastic that provides a lightweight, shatter, and odor resistant construction while the 20 oz stainless steel option is double-wall, vacuum-insulated that keeps drinks cold up to twenty-four hours and prevents condensation. One can choose between the signature leak-proof Chug or Straw lid options. The neat aspect is that users can tap a smartphone to the bottle to track daily water intake through a HidrateSpark App and stay on track with glowing reminders that glow every hour for twelve hours with the option of repeating a personalized schedule daily. Users can integrate the HidrateSpark App with Apple Health and Apple Watch, Fitbit, and more fitness trackers to get the most out of the hydration tracking.
The TAP feature isn't the only new development. "HidrateSpark also just launched the company's electroyly, immunity and energy line, Hidrate Wave. We created Wave Electrolyte powder to give you the extra motivation to stay hydrated, with extra benefits. Works best with our HidrateSpark smart water bottles and made with the most premium ingredients on the market, including pink Himalayan sea salt. This helps maintain the fluid balance in your blood and is essential for muscle function. Hidrate's new energy product is paired with caffeine and L-theanine to support your focus, attention and energy. Hidrate's new immune support product is here to help you feel your best with vitamins, minerals, Zinc, Wellmune and more," explains Iverson.
Similar to the iPhone, HidrateSpark has gone through several incarnations since the first bottle launched, in 2014. Iverson tells us how the most recent offering is the HidrateSpark Steel, the fourth generation and the most technologically advanced model.
"In short, the bottle and accompanying app serve as a virtual water drinking coach, not only monitoring how much water you are throwing back, but reminding you to drink more of it. The bottle is equipped with a rechargeable Bluetooth chip that connects with the app throughout the day, updating the record of your water consumption. In addition to the bottle glowing when you need to drink more, the app will send updates via your phone to remind you to keep chugging. You can also check progress via the app, which constantly recalculates your consumption throughout the day. The bottle itself is stainless steel and vacuum insulated, so drinks will be kept cold for up to 24 hours," Iverson adds.
To date, HidrateSpark has saved over 100 million plastic water bottles and has plans to continue expansion.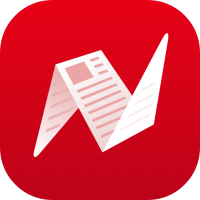 This is original content from NewsBreak's Creator Program. Join today to publish and share your own content.