As coronavirus continues to wreak havoc in our country, people of many industries are impacted. However, one particular arena that has largely been overlooked includes the moving industry. Movers struggle financially regardless of the pandemic. To be sustainable, movers need to find a way to increase their revenues so that they can afford to pay their workers higher compensations. For many, finding good labor is a feat for many movers as corroborated by Scott Michael, the CEO of American Moving and Storage Association. A big challenge includes finding people who would be willing to do the labor-intensive work. But with the virus on the move, there is a new normal that movers are facing.
As normal routines are disrupted, moves unfortunately have also slowed down. A big part of this has to do with the lack of social distancing protocol that needs to be in place. While some may have flexibility, others do not. Nevertheless, movers all across the United States are facing a new hurdle: keeping business up in light of this challenge. This is impacting the livelihood of many families as well. According to Payscale, the average mover hourly pay is $13.90. As many of these movers are on the road in their trucks, uncertainty abounds since only 38% even have health insurance making their jobs riskier.
When we spoke to Runa G. from the south suburbs of IL, she informed us how she absolutely needed to move because of her family and career plans. "My husband is a resident physician and wherever he receives a spot for a fellowship, that is where we all need to go," she explains. This would mean moving across the country if needed. Sure enough, the notification came for them to uproot their establishments to another state. She felt anxious as this would mean another challenge in light of this pandemic.
"I'm hesitant to move altogether," Runa tells us. While Runa and her family have tried to delay the move in light of the virus spreading, they do not anticipate being able to extend their lease beyond this summer. To be able to parse through different movers who are following proper procedures to limit the spread of the disease is another struggle as well. She is unsure of who to hire for this cross-country move.
"We are trying our best to be honest. But it gets tough. Even though business is very much down, we are asking our movers to wash their hands frequently and clean up the trucks on a regular basis." A worker from a midsized moving company that is based in the Midwest region tells us about what they were doing to make sure customers felt safe when moving. However, there is caveat to their precaution. These movers are not always using proper protective equipment. "There is not enough gear to go around frankly. We're leaving that for our healthcare personnel instead—they don't even have enough. We're lower on the chain," the worker of the moving company elaborates. When speaking to another employee of the same company, we were informed that while there are advertisements of taking proper measures while moving that really is not happening.
"The few masks that we have are not enough to go around. And to be real, we aren't wearing them. Our faces are smashed on the side of dressers and other bulky furniture. We're sweating. We just can't have a mask limit our breathing on top of that while being part of such heavy labor," he informed. "We need to stay alive."
As we spoke to another family-owned moving company, known as La Familia, a company founded by many who migrated to the States based in the Chicago metropolitan area, we realized the struggles are slightly different in light of the pandemic. Mateo, the manager, tells us how they are trying their best to support each other the best they can. His wife is very worried as well. Previously, she used process invoices for the company but business is not the same as it was before the pandemic.
Mateo explains how to supplement income, they are offering a variety of services moving has changed. They do pick-up and drop off of furniture along with assembling. In addition, they are providing assistance with white glove delivery service and cleaning along with storage for whoever needs it. They have also expanded their work to include not just residential moving but also commercial products in bulk.
Despite the ingenuity that Mateo and his team are trying to employ to keep afloat, the stark reality is that business is still hurting. While all are unsure of when this predicament will end, Mateo encourages the general public to support small businesses instead of choosing corporate movers. He takes pride in the family business and recommends checking reviews online prior to proceeding. He also values repeat customers and provides discounts as an incentive. To combat the struggle they are in, they are turning to their family members; whoever can pitch in with whatever little they have with the community spirit is what keeps them going. Regardless of all Mateo's efforts, it is evident that La Familia along with the greater moving industry has been strongly hit in light of Covid-19.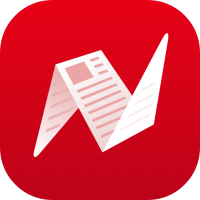 This is original content from NewsBreak's Creator Program. Join today to publish and share your own content.