The Public Religion Research Institute (PRRI) and the Interfaith Youth Core (IFYC) located in Chicago today released a new survey expanding on findings from the March 2021 PRRI–IFYC Religion and the Vaccine Survey. Together, these PRRI–IFYC surveys are the largest surveys on religion and COVID-19 to date and show that faith-based approaches continue to offer opportunities to encourage vaccination per the press release.
While the new survey illustrates that vaccine hesitancy is plummetting among Americans, there are barriers to vaccine access, such as time constraints, concerns about side effects, and lack of reliable transportation, have discouraged some from getting vaccinated, especially among communities of color and younger Americans.
"Beyond hesitancy, our survey reveals that barriers to vaccine access—such as concerns about time off work or a lack of transportation or childcare—remain obstacles for many. These barriers to access disproportionately impact Black, Hispanic, and young Americans, many of whom are otherwise receptive to getting vaccinated," said PRRI CEO and founder Robert P. Jones. "As religious leaders work to build community trust in the COVID-19 vaccine, they should simultaneously provide services that help eliminate barriers so that all willing populations are receiving vaccinations."
"Faith-based approaches have been and will continue to be effective in convincing Americans to receive a COVID-19 vaccine," said IFYC founder and president Eboo Patel. "As we examine exactly what it is that is working in encouraging Americans to get vaccines, it is clear that community-based interventions are critical. By working together to encourage vaccination among hesitant populations, we are saving lives."
Even though more Americans are getting vaccinated, there is still work to be done. This is happening in faith-based communities where there is hesitancy at times. It is interesting to note that many of the refusals of the vaccine have been consistent across most demographic groups. According to the press release, Republicans, Americans under age 50, and people living in rural communities are still the most likely to be hesitant or refusers. The highest refusal rate among religious groups remains white evangelical Protestants, 24% of whom report that they will not get vaccinated. The data reveal a close relationship between hesitancy for adults and their children: Vaccine refusers almost universally say they will not get their children vaccinated (94%). Black Protestants are a notable exception: 19% reported they would refuse the vaccines in March, dropping to 13% in June.
Receiving information from trusted sources such as religious leaders and religious groups are helping to dismantle some of the stigma around vaccines. For example, many Christians of color report that faith-based approaches mattered in their decision to get vaccinated; in addition, vaccinated Hispanic Protestants (40%) and Black Protestants (30%) are most likely to say that one or more faith-based approaches helped to convince them according to the press release. Among white Catholics, notably, those who are vaccine hesitant have become more than twice as likely to say one or more faith-based approaches could sway them — jumping from 15% to 31% according to the release.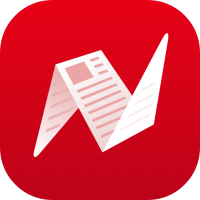 This is original content from NewsBreak's Creator Program. Join today to publish and share your own content.