Robin Ross has a passion for education and understanding the importance of early childhood development; her interests led her to seek a more natural approach to birthing her first born. She wanted to ensure women had positive experiences around birth as it is a special time for all. Today she is the founder of Blissful Mama, company she founded to have a more informed and empowered pregnancy, birth, and postpartum.
"It was my incredible and empowering birthing experience with the aid of my husband, birth doula, and HypnoBirthing, which gave way to finding my true passion: helping other moms and families have a confident, calm, and empowering birthing experience," Ross says.
She is a certified HypnoBirthing instructor with over nine years of experience. Ross has supported hundreds of families in their birthing goals through this childbirth education method. She explains how HypnoBirthing is a complete and comprehensive childbirth class with focus on "mind over matter" types of pain management techniques.
"The idea is to create a calm, comfortable, and positive birthing environment, which starts with practice that is done before labor ever begins. The class provides families with concrete tools to get through their labor and birth with confidence and trust," Ross explains.
With the United States having one of the worst maternal mortality rates, doulas are making strides to mitigate birthing experiences. It was through Ross's empowering birth experience using HypnoBirthing that inspired her to pursue this profession.
"I felt that if I could have a positive birthing experience, anyone could with proper tools, guidance, and confidence. I feel the birth experience is what really lays the foundation to parenting as well as the child's development. When a family and especially the birthing mother has a negative birth experience, if can had a dramatic effect on how she bonds with her baby and heals. So, not only is the HypnoBirthing class helpful for the birth, but it truly can have a lifelong effect. Not to mention, the tools learned in this class are life long, as they can be utilized in any type of stressful situation. However, in taking this class prenatally, the emphasis is on using these techniques for labor and birth," Ross adds.
To pay it forward, Ross just started the doula mentorship program to help mentor doulas to be the best they can be. She sees herslef marketing more to reach families that have never heard of HypnoBirthing or what a birth doula is. Ross tells us how doulas can reduce length of labor, provide emotional and physical support, and reduces the need for pain medication and other interventions. In addition, doulas are known to help reduce the need for a c-section and have other expertise to help families prenatally and post birth to have easier transitions.
"I want to help as many people make informed choices and to help provide a healthy start to their child's life through a calm and positive experience!" Ross exclaims.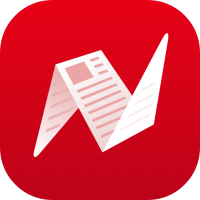 This is original content from NewsBreak's Creator Program. Join today to publish and share your own content.