Previously, we sat down with one of the speakers, Janessa Robsinson, at Snapology, a place where individuals believe that children are meant to learn through play. According to Snapology, when children are engaged in interactive, hands-on learning activities, their creativity flourishes and they show an increased interest in school. This way it helps children grow with a thirst for knowledge. Snapology does this by engaging children ages 1-14 using LEGO® bricks, K'Nex and technology. While the kids are having fun with familiar toys, laptops and iPads, Snapology sneaks in the learning. This is all in the name of education!
Snapology is the premier partner for STEAM programs, offering year-round programs in schools,  community facilities, local businesses and homes. Kids have so much fun in their programs that they don't even realize they're learning.
We had a moment to chat with a Snapology Owner, Mike Robinson, in the Evergreen Park location of Chicago's South Side. He told us how he and his team runs events weekly and roughly fifteen to twenty people show up.
"The significance of this particular one was to allow children to hear from a professional journalist and storyteller, while also building their own stories (using Legos) and having the opportunity to put it into words as they share what they built," Robinson says.
Other parents are also appreciative of Snapology's programming.
"Coming off of COVID it's been difficult to find quality learning programs for my kid, that allows him to interact with others, he really enjoyed it"  says Emily B. 
In addition, others have vetted the programs from a different lens.
"Both girls seemed very focused with what the speaker had to share and really engaged with the building and sharing their build aspects fo the program," says Mark W.
Robinson explains how the work they do is relevant to children and parents in the community since such learning is essential for the kids of tomorrow.
"We strongly believe that kids need to learn STEM as they prepare for an everchanging world that they will be left beyond without these skills. Particularly kids of color," Robinson adds.
For the Evergreen community in particular, Robinson is keen on accessibility. He tells us how many children that live in economically underserved communities do not have access to enrichment programs like Snapology; as a result Robinson and his team are happy to serve them. For children who are unable to afford their programs, there is a system in place.
"We offer scholarships and reduced fees for parents that can't afford our programs," Robinson says.
While this is Robinson's first year as Snapology owners he explains how the greater parent branch of Snapology itself has been around for more than ten years. 
"Our founder Laura Coe, discovered through her own children, that kids need a variety of learning activities. Many children may not want to play sports, but STEM offers them transferrable skills that can help them in their future careers," Robinson explains.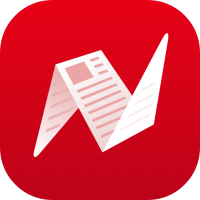 This is original content from NewsBreak's Creator Program. Join today to publish and share your own content.