Muslims all across the globe celebrated Eid ul Adha, known as the festival of sacrifice, this week. This Eid is one of two, the first being Eid ul Fitr, celebrated within Islam. Muslims believe that Eid ul Adha commemorates Prophet Ibrahim's (also known as Prophet Abraham) sacrifice of his son in an act of obedience to God. He was commanded to do this act in a dream and complied accordingly. At the point in which the sacrifice was about to be made, God placed an animal instead as he was pleased with the action. Thus, today, Muslims offer an animal sacrifice accordingly. They divide the sacrifice in three parts: one for themselves, one for family and friends, and one for the poor and needy. While traditionally there have been large gatherings to celebrate this momentous occasion, with the pandemic, this was the first time some Muslims felt a bit of a difference.
"Ever since the pandemic, holidays like Eid have a newfound joy and appreciation which was not present before. After being on lockdown and not being able to celebrate with family and loved ones really made me realize how much we take time and company for granted. The pandemic has forced people to truly appreciate the things that matter and most of all the value of a moment before it is gone," says Tarmim Khan, a coach from suburban Chicago.
Others feel similarly to Khan.
"It meant a lot for me to be able to spend time with friends and family outside my immediate network," Sajida Rahman, a senior clinical trial associate, tells us. For Rahman, most of her Eid used to focus focus on close family whom she kept in contact with through the pandemic. She explains how other factors allowed her and her family to interact outside her immediate family circle this year, which was pleasant.
It is important to note that many mosques across the Chicagoland area followed social distancing measures. This meant prayers were held six feet apart for congregants and they needed to bring their own prayer mats while wearing masks. But what would that mean when it came for holidays such as Eid ul Adha or Eid ul Fitr as worshipers were used to hugging and shaking hands? They simply had to abstain. With Illinois reopening, this also meant restrictions lifted.
Safwan Rahman, a computer science student by day and IT network technician by night, elaborates how while some mosques had strict restrictions, not all complied. He notes, however, that for the mosques that did follow the guidelines, he felt a special connection.
"It was really nice that I am able to pray by people foot to foot and shoulder to shoulder. I feel closer with the Muslims around me," he comments. With the distance removed, this Eid ul Adha was truly a memorable for many Muslims as they found a newfound appreciation given where we are in the pandemic.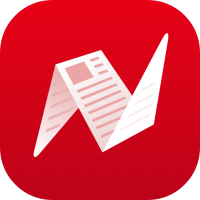 This is original content from NewsBreak's Creator Program. Join today to publish and share your own content.