I received Moderna COVID-19 vaccination booster #3
About
I received a COVID-19 vaccination booster on August 17th. The booster was a third Moderna shot for me. I am sharing my experience for the benefit of others to read.
This article is not medical advice.
Nor is this article an argument for or against vaccination.
My medical condition was the reason behind my decision...
Why me?
So why did I go for the booster?
I suffer from multiple medical conditions. Systemic Lupus Erythematosus (SLE) is the primary diagnosis. I also have multiple comorbidities related to the disease and even from the medication treatments for the disease.
What factored in my decision to go for the booster right away?
my SLE remains active, no remission last 2 years
active use of glucocorticoids
active use of immunosuppressive chemotherapy
reported contagiousness of Delta
reports of Delta carriers being asymptomatic
bravely or foolishly be a Moderna shot #3 test experiment for the benefit of my family
Shot Day
So I went to the local chain pharmacy this morning, disclosed my illnesses on the standard form, and waited for the shot with an epinephrine injector at the ready.
Shot Day Reactions?
minimal compared to Moderna Shot #1, which was a doozy for me
more than Moderna Shot #2, which was minimal to none for me

Perceived reactions by that afternoon and evening included...
joint aches (tolerable)
muscle aches (minimal)
itching (no rash)
felt warm, but no fever
headache
tired for a few hours this afternoon
negligible impact on my working (computer work) or daily life functions
Are the reactions above specific to the shot today?
Or coincidence because of my existing medical conditions?
No true way to know of course.
This given my average day is riddled with pain, aches, feeling feverish, fatigue, high-risk medications side effects, pain-causing my lack of sleep at night, etc.
Each symptom did start 1-2 hours after the shot.
All but the joint aches passed already.
So I think the reaction is related, but I can't prove it.
Note: I say no impact on work/daily life, but I also have a pain patch and pain medication that help me stand, walk, and sit without excruciating pain. So side effects could be worse for someone without that medication support.
Day 2
Day 2 reactions...
almost intolerable sinus type headache, worse than the day of the shot
postnasal drip/runny nose
fatigue - struggled to get up in the morning, fell asleep early the night before
left arm (deltoid muscle where I received the shot) sore like Rocky Balboa used it for bag practice
negligible impact on my working (computer work) or daily life functions, other than raising my left arm easily

Day 3
Day 3 reactions...
back to normal!
headache gone
left arm (deltoid muscle) minimal soreness
no more postnasal drip/runny nose
Reminder and a humor attempt
Remember my post is not medical guidance nor advice.
And even if you have SLE, everyone's disease and reactions to medications or vaccines are different.
I was also very disappointed that having received the booster, I...
did not turn into Magneto
nor Electro
remain overweight and colorblind
did not glow in the dark
could not speak to animals
And obviously, my stand-up comedy repertoire did not magically improve.

That was my attempt at some levity.
I truly hope all of you and your families stay safe and well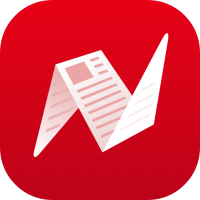 This is original content from NewsBreak's Creator Program.
Join today to publish and share your own content.