Scram: A FrAgile Methodology - Groaner's Royale
Prior Scram Articles
If you enjoy this article, please be sure to read my prior articles about Scram...
Straight Faced Disclaimer
Any resemblance to estimation practices, real persons, real-life events, or other real-life entities is purely coincidental. All characters and other entities appearing in this work are fictitious. Any resemblance to real persons, dead or alive, or other real-life entities, past or present, is purely coincidental.
Splint Planning
Splint Planning is where the team plans out their work for the upcoming Splint.
A Splint is a dedicated period of time where a Scram Team attempts to get something done daily, toward some need they barely understand, and under the guise of all working together toward a common Splint goal.
The term "Splint" in Scram means something rigid, inflexible, and immobilizing, something that is utilized to repair what is fractured, displaced, or injured while giving the outward appearance that all is being held together and healing.
In Scram, Splints usually have the following properties...
1 week, 2 weeks, or time remaining to a fixed release date in length
easily blown up when the latest production bug is escalated OR a Vice President promises a new feature to a customer
made of a Splint Team committing to try and get something productive done in the predetermined Splint timeframe
filled with interruptions and new priorities
frequently derailed by questions or maintenance of 10-year-old features and code
Recap - Last Week on Bat-Scram
Splint Planning was underway
People showed up late
A bio-break was declared 30 minutes in
Nothing was accomplished yet
Our Scramster ran for her "Scrammy Eights" cards
Today's Episode: Groaner's Royale
Splint Planning - 50 Minutes In
Pia looks at the time on her phone and says "Where is everybody else? I said 10-minute Bio-break at half past the hour. Now it's 10 minutes to the hour."
Tim, our Product Groaner, says "Ugh...we are now 50 minutes into Splint Planning and we have not completed anything."
Chrissy, one of our 2 Re-Engineers on the Team grumbles, "Probably another long game of ping pong."
Cookie, our Product Mis-Manager, walks by the room with a fresh Latte from the coffee shop without stopping.
Kang walks in without looking up from his mobile game and takes a seat.
Pia asks "Kang, have you seen the others? We were all supposed to return 10 minutes ago."
Kang grunts something inaudible, shrugs, and continues to play his game.
Chester returns and takes a seat. He creaks the chair back and forth. No one knows if he is getting comfortable or covering more gastrointestinal distress. Tim thinks to himself that Chester was wearing the same exact shirt the past 3 days with the same coffee stain.
Pia asks "Chester, have you seen the others? We were all supposed to return 10 minutes ago."
Chester says "Yeah, we said 10-minute bio-break, everyone returns in 10 minutes. So I'm back."
Pia perplexed and overpowered by Chester's aroma, stops the conversation at "But..."
Ima and Eli return together to discuss the current production defect. Pia assumes they were doing something important related to it and doesn't say a word.
Cookie walks by in the opposite direction now still cradling his Latte and apparently once again oblivious to the meeting.
Next Scooty enters, once gain soaked in sweat and awash in a salty post-workout aroma.
"Long game Scooty?" asks Pia. "We were supposed to be back in 10 minutes."
"20 minutes," says Scooty.
"No we said 10-minute bio-break, everyone back in 10 minutes", says Pia.
"Here we go" mumbles Chrissy. Tim sighs.
"No, you said 10-minute bio-break, and everyone back in 10 minutes" asserts Scooty. "So that's 20 minutes."
"Yeah" Chester agrees.
Pia, who believes "creative types" need special considerations says "Ok, I understand my criteria was as poor as Tim's usually are, but now it's 25 minutes since we called bio-break."
"So you are going to hassle me over 5 minutes?" replies Scooty.
Pia calls it a day on the time semantics and sees Cookie walk by again. "Cookie, are you ready to join us?"
Cookie, acting puzzled replies "So when we were talking before, I thought you meant we were meeting tomorrow. I'm double-booked in 5 minutes."
Tim feels ill. The others sigh.
Well except for Kang who apparently scored a bonus and grunted what could be the Klingon equivalent of excitement.
"Okay, great", Pia says. "We are also assembled. Let's get to some exciting Splint Planning. Tim are you ready?"
Tim sarcastically says "Only for the last hour."
Pia frowns at him and says "Well we must be respectful of the Deconstructors' and Re-Engineers' time."
Tim's face looks like someone just announced that the Moon was replaced with Mars overnight and renamed "Maan".
Splint Planning - 60 Minutes In
Tim explains the Tale and asks if the team has any questions. No one says anything. He can't tell if there are no questions or no one paid more than 30 seconds of attention.
Pia says "Great! No questions. Let's see get an estimate. I've place Scrammy Eights cards out for all of you."
Groans are heard all around the table as each member picks up their cards. All except Kang. He claims to have an electronic version on his phone that no one else knows about.
Pia says "I know it's been a while, so let me explain Scrammy Eights to everyone again. Everyone gets 8 cards. We follow the Fib-on-your-tasks sequence. The cards are..."
1
4
8
64
512
Can't Be Done
Criteria Sucks
Coffee Break
"Now go ahead and take out the 1 card because we all know that's impossible", giggles Pia.
Tim is about to ask "Why not?" but then repeats his self-calming mantra of "choose your battles...choose your battles."
Splint Planning - 75 Minutes In
"Ok, what do we think for an estimate on Tim's poorly written Tale?", asks Pia.
Cookie walks by again and says "Hey throw a coffee break for me, will ya?" and laughs like a used car salesman. Tim wonders if his apparent record short meeting just ended.
The team members begin to throw down their cards. Kang blurts out "Can't be done!"
Ima throws a 512.
Eli, having waited a noticeable second for Ima to go, throws down a 512.
Chrissy throws down a 4.
Scooty an 8.
Chester throws down Criteria Sucks.
Tim groans.
Pia with a verbal pat on the back to the team, says "Great job. Now let's throw out the high and the low."
Chrissy seeing her 4 is about to be taken off the table protests "It's a label change!"
Ima seeing her 512 taken away protests "That's unfair to Defect Assurance! We have lots of tests to write! And the Product Groaner hasn't defined all the edge cases!"
"Kang, why do you think it can't be done?" asks Pia.
"Yeah", says Chrissy, "It's a label change."
Scooty interrupts "A label change everywhere!"
Kang finally looks up and sees the Tale projected on the board. "Oh yeah, it's a label change...13."
Pia reminds Kang that 13 is not a Fib-on-your-tasks sequence number, so he says 7.
Pia rounds it to 8 to help him out.
Chester fell asleep so no one seems to care anymore about why he played "Can't Be Done."
"So 8 it is!" Pia declares triumphantly.
Scotty declares another bio-break is needed.
Pia agrees and says "Back in 20 minutes" to make it clear this time.
Next Week: Scram: A FrAgile Methodology - Splint Jog Start
Write For News Break
Do you like writing articles and sharing information as I do?
Try the News Break Creators program.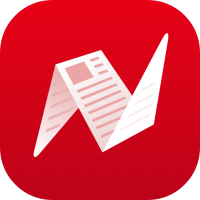 About The Author
I am a Product Owner and Product Manager who has now worked in agile development environments or shops for the past 10 years. I've worked with Scrum mostly, but also a small amount of Kanban, DAD, XP, and SAFe.
I am a proponent of Agile and Scrum. I believe it works well with many teams. I believe the other methodologies work too under the right conditions or needs and with the right team members.
Do I think it's a magic cure-all like some books and articles proclaim?
No.
You certainly don't sprinkle "the magical fairy dust of Scrum" around the office and all work gets done within 80-90% of commitments with high quality.
Do I think "we're agile" is frequently used as an excuse to cover slip-ups with commitment, execution, or planning?
Yes.
Do I believe we are all human and trying to do our best work and most effective work in an agile framework?
Most of us, yes. Of course, there will always be someone who tries to game or exploit the framework.