Here's how to defeat it.
My mind nearly rotted from boredom.
That's right, corporate boredom is real. Research suggests 43% of workers are bored. I'm not alone. Hallelujah. Boredom costs the US economy between $450 and $550 billion annually.
It's easy to think corporate boredom doesn't matter. You know you're infected, but earning money is supposed to be boring, right? You've always got the weekend and after work to *not* be bored.
That's what I used to think. Not anymore. You can escape corporate boredom.
What It Feels Like
Corporate boredom isn't a nice feeling. I used to travel to work each day on a packed train. Everybody onboard looked down at their phone like there was something interesting on the screen … other than life. They missed the small moments. Why?
A phone is a distraction. When you're about to enter the war of corporate boredom you need to prepare. On the hard days, I found my phone to be an awesome distraction. The truth is the phone was more exciting than my work. A red notification on a phone app sure beat the lifeless stares of meeting attendees sitting in the death star boardroom.
I'd go back to my desk after being yelled at about a revenue-related misdemeanor, and want to bang my head in frustration.
"Revenue isn't the meaning of life," I'd say to myself quietly.
The numbers of a business become so boring after a while. Six-figures look like seven-figures that look like nine-figures when your brain is turned to pink goo after looking at one too many spreadsheets.
What makes us bored is a lack of meaning. The work we do in corporate land is hardly ever tied back to our personal life. Meaning at work is what motivates us to actually give a shit about anything a business does. Even then, it's an uphill battle — but it's at least survivable.
I got frustrated with all the boredom floating through the office when it was my job to manage a large team at work.
I sat each member of my team down and asked them, using cryptic questions, the meaning of their life. You'd be surprised how quickly boredom leaves a person's body when the work they do is tied to something they personally care about. The trouble is it rarely is. KPIs tie back to business metrics. So what happens? We eventually get bored. Then what do we do? Jump ship.
We go from company to company looking for something other than corporate boredom. We don't know what we're escaping, we just think we need change. Boredom at work feels terrible. It sucks away your energy slowly until you quit and end up in a different version of corporate boredom.
The good news is you can fix corporate boredom. Warning: You'll need open-mindedness and a little courage to succeed.
How to Obliterate Corporate Boredom
Let's do the secret handshake. Okay, now don't tell your employer or boss what I'm about to tell you about defeating boredom
Be the lightbulb guy/gal
When you're bored at work the tendency is to shut up. That's my default mode. Try this instead. Become the ideas person. Share your ideas without worrying about judgment from now on. Throw out wild ideas and ride the roller coaster. The more ideas you throw out the more likely you're to come up with a bloody good one. Sharing ideas is fun. It brings new people into your life. It sparks your imagination again. It gets your creativity flowing.
You can even do what writer James Altucher did: Write down ideas relevant to your workplace or future employer. Then email the ideas to them. You'll be surprised how far it gets you.
Sharing one idea can change your career. Creativity beats boredom.
Go against the sheep
The sheep in a corporate environment all agree. They want to kiss ass in the hope of getting a promotion. That's boring and your career will unfold at turtle speed.
Become the contrarian. Offer the opposite opinion of what is being said. Why? It makes people think. Contrarians disrupt consciousness. The key is not to be an ass about it. I've seen some people play this role and let their ego take over. Once you sound like a smart alec, the game is up.
Be willing to get egg on your face
Corporate life teaches us not to fail.
"That's what startups are for. We're here to keep doing what we've always done," says the CEO in predictable corporate code without anybody noticing.
Getting egg on your face means introducing a few stuff ups into your line of work. Take a few risks. See what happens. Tell your worst customer that you're not going to put up with their rubbish anymore. They might finally stop crushing your margins and walking over you like a doormat.
Follow the quest of all great writers
It took me seven years to learn this. What do great writers do?
Great writers notice the tiny details. They're professional observers. How they see the world is interesting because they take the time to notice it rather than let it pass them by.
Start noticing the tiny details at work.
Write down funny conversations. Ask yourself questions like, "Why does revenue even matter?" Notice the traits of leaders earning millions of dollars. Think of your office like a Hollywood movie set. Compare on paper how each person dresses.
Write down why your best customer is so fun to talk with. Write down what evil empire you predict will eventually disrupt and destroy the company you work for. Is it Amazon? Trick question.
Try this after hours
The best cure I've found for corporate boredom is to do something interesting after hours. Adopt and after-dark or early morning passion/hobby/experiment/habit/side hustle/<insert silly label>.
Thinking about what you truly love outside of work helps to bring back joy during those soul-crushing moments in a cubicle near the toilet. What you do after hours can eventually replace what you do during work hours. The problem is it doesn't look that way at the start. It takes years of doing it before the switch becomes doable.
After hours experiments relight the fire inside of you.
Cheat on your job like you just don't care
The after hours experiment if practiced for long enough can eventually start to bleed into your day job.
I say cheat on your job and do some of your after hours work while you're stuck in the office. Start with your morning break, then lunchtime, and then eventually work time and during meetings.
It's so important to cheat on your job to remind yourself that there's an exciting alternative.
Working towards a goal — even if you don't achieve it — is deeply motivating when you're going through a boredom hangover from work.
All of This Might Scare You. Don't Worry. Do This.
I know what you're thinking: the solutions to corporate boredom look more painful than the problem. It all sounds very risky. You need money, after all, to pay your bills. I felt like that too when I began my journey to make corporate boredom extinct. I'm going to save you from the fear. Ready?
The truth your boss doesn't want you to know is you can always get another job. So what have you got to lose? Nothing. Taking risks and escaping corporate boredom won't ruin your career. It will simply take you in a new direction.
Those who dare to ruthlessly come up with ideas, go against the sheep, take risks, fail sometimes, experiment after hours, notice the little things, and cheat on their job don't just defeat corporate boredom. They start to live life again. It's better to live than endure the corporate boredom nightmare and end up at the age of sixty-five with a career full of regrets.
Using more of your creativity is the antidote to boredom at work.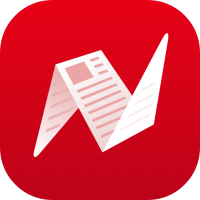 This is original content from NewsBreak's Creator Program. Join today to publish and share your own content.