Here's the truth from someone who has just gone full-time with a side hustle and is deathly afraid.
Some days a side hustle feels like a slow demise.
I went all-in on this side hustle game recently, although the phrase side hustle seems to be misunderstood and almost devalues what I do.
I'm not some random telling you about side hustles. In case you think this is all a joke to me, I actuallyquit my job to type these words. I care deeply about what I do, enough to quit my job and face the very real reality of not being able to return to normal work again.
Once you turn your back on corporate life and question that existence, those still in it unfriend you. They silently mute you on social media. They stop taking your calls.
I get emotional writing stories like this. It's all fun and games now. But when I get married soon and eventually start a family, this side hustle is going to get even more real. This side hustle will have to pay for a kid. That scares the hell out of me.
So yeah, I'm living what I'm about to tell you.
Doubt Slaps You in the Face a Lot
I've got some skeletons in my business closet. I failed at seven startups in a row. I disappointed employees who lost their jobs and had to go on unemployment benefits. Then I tried my hand at a leadership job inside of a huge IT company. I got publicly fired. It hurt like hell.
Why am I telling you all of this? When you go all-in on a side hustle, your past comes back to create doubt in the present. You think these tragedies could happen again. You start living fantasies in your mind.
What's hard is beating the doubt. I do it by looking at the worst-case scenario. And the truth is your life won't be ruined if your side hustle doesn't work. In fact, what you learn along the way will be valuable for the rest of your life.
A side hustle equals backing yourself.
When you learn to back yourself the confidence lifts other areas of your life — like looking after a baby.
The Odd Feeling of "Productivity Guilt"
The other day I spoke to a fellow content creator. She's been on a break in Europe trying to relax. While sitting on the beach, she couldn't help but feeling guilty for not pumping out content and sending emails to her list. I feel the exact same way.
On days where I'm not feeling it there's no boss to prod me with a stick and tell me I could get fired. A full-time side hustle means you have to be self-motivated. This is harder than it sounds.
You feel as though you've always got to be doing something — publishing tweets, writing content, talking to customers, doing your tax, optimizing your stats, networking with others.
Some days I find myself on the couch after a long day trying to relax, tweeting in the middle of a cooking show when I'm supposed to be giving my soon-to-be wife attention and hearing about her day.
You beat productivity guilt when you schedule downtime. I've had to learn to lock my devices away and stop thinking I always need to be productive.
Rest is how you become more productive. Re-read that several times.
Fear of Going Back to a 9-5 Job
Once you escape the cubicle and the obligation of going to an office in the middle of a global health crisis, you feel free … for a bit.
Then you start to imagine the nightmare of going back. If your side hustle fails, then there's a good chance you will have to get another job again. How will you feel? Probably not good. I don't want a salary again. I think of a salary the way a person addicted to illegal drugs does: bad for health and wellbeing.
It takes everything you've got to quit a job on a good salary and back yourself.
The only workaround I've found is to accept what will be. Whatever the worst-case scenario might be, it's never as bad as you think. After all, it's fun working with colleagues in an office and doing back-to-back coffees. Focus on the upside of a 9-5 job.
Obscure strategy: if you have to go back to a 9-5 job, then fine. Go back to a job and start rebuilding the same side hustle (or a new one) after hours.
Critics That Jump out like the Boogie Monster
As soon as you set yourself free, critics love to come and step on the chocolate mud cake you bought to celebrate.
The truth is, critics of side hustles are mostly too afraid to do it themselves.
So being negative is the coping mechanism they use to stay sane. You know what, as hard as it is to listen to their nonsense, I try to be empathic towards what that must be like. If I cop a few insults and it keeps a few critics sane, I'm good with it.
Just don't expect everyone to be cheering for your side hustle. In the beginning, you've got to cheer for yourself. That's the harsh truth.
Motivation Isn't Automated with Side Hustles
Some days I feel like goofing off. When I had a full-time job and a side hustle, there was no time for this indulgence.
Staying motivated is tough. I make promises to people to hold me accountable. I have a schedule to tell me what to do next. Otherwise, I'm like a gorilla jumping from tree to tree looking for the next banana. It's easy to distract me. It's easy to take me away from my side hustle.
Setting goals helps too. What do you want to get done this week? More importantly, what do you have to get done this week?
Another filter I use is, what will make me money this week? Money-making activities when you're new at this side hustle game are crucial. Otherwise, you end up messing around with your personal website for hours, convincing yourself it's a critical task and people care about the font on your blog.
Motivation for your side hustle can come from the people you serve too. I had a student recently that took a free mini-course I offered, implemented the actions, and made his book a bestseller on Amazon. That feels bloody good. The energy from his results is helping me produce more of my own results.
The Day from Hell
I had one of those recently. Everything that could go wrong, did go wrong. I mischarged a customer by a lot. I drove hours away to help a family member with their computer issues. I ended up ruining their whole home network. I couldn't fix it. And I should have been at home side-hustling during business hours. Then a legal matter I've been trying to solve didn't go my way.
On those days you feel terrible. You're left questioning why you thought it would be smart to attach "side hustle" to your full name.
I've learned to expect these days. When they happen, end the day early. Turn off the computer. Tim Ferriss' advice helps me on these days — get sun, go for walks, spend time in nature, eat healthy food, take naps and get a good night's sleep. When you do these things, you wake up the next day and quickly forget the day from hell.
The Side Hustle Survival Guide
Build a financial buffer. When you have money in the bank, you can make a lot of mistakes and experiment more. Reduce expenses, too, to help you battle side hustle life longer. Most of those subscriptions you have are not required.
Join online communities because it's lonely as hell. Other side hustlers have been my savior. You can't achieve big goals solo. You'll end up feeling alone when you do, and that voice in your head will ruin the tiny empire you could have built.
Ignore people telling you side hustles are scams. Or forget the hustle life. People tell you what you can't do, never what you can do. Half the critics have no life experience in the field they're criticizing. It's just easy to get clicks and make money short-term by being a critic (and defaming famous people for giggles). The truth is inspiration feels better than demotivation.
Spend money on home office ergonomics. I ruined my wrist in the first few weeks of going all-in on my side hustle. It was due to my mouse. I got a vertical mouse and now the pain is gone. Get a gel rest for your keyboard and mouse. Also, get a decent office chair. My previous Aeron chair was a low back with no upper back support. It had no headrest. So at the end of a long day, my back and neck began to hurt. I got a kickass Therapod chair with fully adjustable back support and a headrest to help my neck. Best money I ever spent.
Do half a day a week of chats with people you admire. I've got some good people in my inner circle. Talking to them in person helps me fight the fear. Many have watched me write online for years. They consistently say "keep going, your work helps people." Hearing this a few times a week gets you out of your head.
Final Thought
Even though a side hustle that can become a full-time job is harder than it looks, it doesn't mean you shouldn't do it. You should definitely get yourself a side hustle. The personal rewards are enormous. Just don't expect it to be all rainbows and unicorns.
Plan for days that knock you down. Escape the guilt of always being productive. Spend time away from devices that scream "why aren't you working on your side hustle?"
A side hustle simply translates to doing work you love that doesn't yet provide enough money for you to live off. That's worth experimenting with until you get it right and can live on your own terms.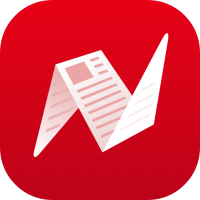 This is original content from NewsBreak's Creator Program. Join today to publish and share your own content.