Here's how to reverse-engineer boredom into an advantage.
When I'm bored, I pull out my phone.
I can pull it out faster than a cowboy pulls out a pistol in a sudden death showdown. It's taken me years to realize I automatically do it. Now that I know, it scares the crap out of me.
Why can't we live with boredom?
Well, there are endless options to *not* be bored. Being bored means we need to feel things we may not want to feel. Being bored means having to deal with those issues we'd rather put to the back of our mind, like fears, having children, taxes, death, and marriage.
Being bored isn't easy anymore.
I've been experimenting with boredom. I miss being a kid and having days where I'd say "mommmmm, I'm bored." We grow into adults and become children again as we age.
Boredom is an advantage. Here's why.
Boredom comes before the big act
Rather than letting boredom create the unpleasant feeling of productivity guilt, there is another option. You can see boredom as the precursor for your next big act. Boredom isn't wasting time. No.
Boredom is preparation for what matters to you.
Boredom is where you prepare mentally by doing nothing. Boredom is where you empty out all the mental garbage so you can make room for self-belief and confidence. If all you do is prepare by filling your mind full of more information and rehearsals, you'll likely overwhelm yourself. Then the big act will be a big flop. All because you didn't create blank space in advance that acts as stress relief.
Boredom helps you think deeply
Writers are always trying to write the next piece. We can't write without thinking first. When you're bored there's nowhere to be. Without deadlines and scheduled activities you can simply think.
Time to think can be scary, especially if you're a creator. You worry that what you think about won't be useable in the eventual art. It's easy to try and attach outcomes to thinking, rather than simply letting your mind wander without needing a measurable ROI.
The shift happens when you lean into boredom. When you see boredom as part of the process to live a fulfilled life.
Boredom is a 'crisis of meaning'
This term came from John Eastwood who's in charge of the boredom lab at York University.
Without meaning our lives feel empty. Work gives us meaning. Practicing hobbies gives us meaning. Going to work gives us meaning. Holocaust survivor Victor Frankl named his book "Man's Search for Meaning" When you have meaning in life, you can survive almost anything — even a highly probable death like the one Victor faced.
Boredom is a lie detector. When you lack meaning in your life, boredom can act as a reminder. "I'm bored" can translate to "I lack meaning."
Use boredom as a signal. Boredom can tell you it's time to go beyond selfish pursuits and help a few people get what they want, in return for more meaning.
Boredom resets overstimulation
We're not addicted to fried chicken.
Nope. We're addicted to dopamine activities. Dopamine is boosted by the glorious stimulation technology gives us. Boredom is a way to level-set our stimulation levels.
If you spend your day going in and out of meetings and putting together powerpoint slides — while emails, texts and phones blow up all day — you're going to feel tired. That feeling isn't a lack of sleep. It's the result of too much stimulation.
Productivity expert Jari Roomer discovered this when he did a dopamine fast:
We are overstimulated with impulses from every direction and overloaded with information everywhere we go. The benchmark of what is fun and entertaining keeps shifting upwards, as we're quickly getting bored by the things that don't stimulate us enough anymore.
Boredom acts like a dopamine fast. Instead of quitting pleasurable activities altogether and living like a caveman, you can simply practice boredom.
Boredom acts like a mirror
Being bored is escapism — it's a mental state that we choose to avoid self-reflection — Gustavo Razetti
Think of boredom like a mirror. It's a way to reflect on who you are and who you're becoming. It's when all those uncomfortable thoughts enter the door of your mind and come out to play. Imagine missing that superpower.
If you can't look at your thoughts and be bored, what do you think that will do over time? For me, I ended up on a corporate path to nowhere. I never spent the time to sit down and say to myself, "Is this what I want?" There isn't time to be bored when your work calendar is full of back-to-back meetings that could have been emails.
Boredom gives you time to be alone with yourself. That's when the boogie monster comes out to play. It's also when you can tame the monster and make them small again.
Podcaster Tim Ferriss says it best with a question:
"What am I unwilling to feel?"
Boredom helps you escape what the masses are doing
We all start to sound the same after too much time online. The internet can be an unconscious echo chamber full of characters who reinforce our biases, thanks to social media algorithms.
Jonathan Franzen says, "As a writer, I'm trying to pay attention to the stuff the people aren't paying attention to." That's where innovation happens.
Innovation doesn't happen when you're stuck staring at the screen of your phone and parroting the same garbage tweets back at people to avoid being bored. Boredom in this way becomes individualism. You start to have your own ideas again…and geez that feels good sometimes.
Boredom is about developing the strength to stay in that silent room alone, to choose that over the electric shock.
That's when the mind starts reaching for the stranger, wilder possibilities — and that's when we start to become capable of things that might surprise us. — Joe Fassler
How to Practice Powerful Boredom
Do this when you're in a bored state
Use boredom to your advantage. Practice mindfulness. Close your eyes. Pay attention to your breathing and relax. Don't call it meditation because that can make it seem too hard. Just call it time to close your eyes and chill.
Look forward to boring housework
The dishes aren't your archenemy. No, the dishes are boring as hell. And that's why the dishes are the perfect time every day to practice boredom. Doing any form of housework is good for boredom.
Mundane tasks are when your mind wanders — that's when the dots in your mind join together and help you make sense of this crazy world. Have you heard the phrase "the dots join together looking back" before? What's left out is that boredom is needed to make it happen.
Sit on a chair in sunlight
Sun and boredom are a perfect match. I like to sit on my couch that's next to a window full of sun. I sit there and stare out the window at the bird trying to steal our herbs. I look up at the rather boring sky. I notice the Melbourne raindrops slowly falling. I look at the overgrown grass next to the train tracks that ruin many boring moments with the sound of an earthquake.
Boredom is the quiet moments when it feels like nothing is happening. Those are the moments the mind gathers together all the inputs to make sense of them backstage.
Avoid this boredom limiter
It's impossible to be bored while your phone is in your hand. Businesses don't want you to be bored, because they need your attention to fund their subscription models. A powerful act is to take holidays away from your phone. This doesn't just mean airplane mode or turning it off. Nope.
The phone is like the devil. If you look at her she screams your name and tries to capture your imagination. Out of sight, out of mind is the best boredom amplifier. I've got a little aggressive. I have a set of draws with a lock and key. I lock my phone in the top draw to turn on boredom.
We're drowning in inputs. Boredom is where you empty your mind's cup, so you stop overfilling it and letting the good stuff leak out onto the floor.
When you practice the power of boredom, the dots in life will join together. Suddenly, ideas, experiences, and people will make sense. You won't know why. That's boredom working in your favor.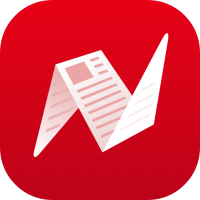 This is original content from NewsBreak's Creator Program. Join today to publish and share your own content.