Or to focus on an entirely different metric.
I used to work with a chain-smoking father. We became good friends, although his life-ending habit was visible through his deathly red eyes, deep cough, and constant flu-like symptoms.
He'd arrive at work at 9 am. Getting coffee was his first work task. This required going down the elevator twenty floors to the lobby cafe, waiting in line, ordering, waiting for the order and then walking outside to have a smoke with the coffee. After coffee time it was easily 9:45 am.
He'd then come over and chit-chat to the rest of us. After he got tired of that, he'd muster up the little energy left in his body to open his email inbox. It's as though the universe's creator knew how to piss him off. The first email was almost always designed to mess with his brain. He'd be sure to let us know, too — more time down the drain.
Pretty quickly, it was 11 am, and he'd sent two emails that produced zero revenue. 11 am became 12 pm, fast, and that meant a long lunch and more smoke to darken his lungs. 1:30 pm was the usual return to work time. Thankfully, that's when the team meeting occurred.
All he had to do was go to the fridge and grab a coke, then find the meeting room and sit down … to complain. What could have been a 60-minute meeting became 90 minutes because of his Hollywood performance from Fight Club. 4 pm came thick and fast. 4 pm is 60 minutes away from the knock-off time of 5 pm (in case you didn't know). So the packing down event occurred long before 5 pm to ensure not a single minute was wasted.
What we think of as a workday is often a lot less in actual work time when we break it down. Not all of us waste time like my chain-smoking friend, but time does fly when you're at work — especially if you hate it. And after a stressful period in human history, due to a pandemic, many of us have worked more than our fair share of hours. We're burned out and looking for different ways to work. Going back to an office where we're watched like a hawk and judged on when we enter and leave the office is a thing of the past.
Valuable work that produces money has limits
Research suggests most people can't do more than 4-hours of deep work per day. Productivity expert Cal Newport describes deep work as a "professional activity performed in a state of distraction-free concentration that push your cognitive capabilities to their limit. These efforts create new value, improve your skill, and are hard to replicate."
Most work is shallow work — meetings with no outcomes, chatting with co-workers, breaks, standing around, emails that didn't really need to be sent. Our jobs pay us to do deep work. Deep work is where the pot of gold lies for your employer. Yet, there are limitations.
Working 8-hours doesn't produce more value for a business because our energy is finite. As James Altucher put it, "Most eight-hour jobs mean you work two hours tops."
We're penalized for working efficiently
I am a productive worker. All those years of chugging down productivity books must have paid off. Spotting time-wasting is a sport I do on Monday mornings with a soy chai latte. A few years ago I decided to start working 4-days per week. The 20% less work allowed me to write on Thursdays.
Some people in the office productivity-shamed me for the decision.
"He's such a lazy ass these days. Who does he think he is working one less day?" I simply didn't care and did it anyway.
The truth is that I could work faster by avoiding all the meetings and ignoring a lot of emails. But, producing the same results as everybody else (often better results), working four days, saw me get penalized. Despite the good results, the stiffs of the factory worker age couldn't get their heads around it.
"He's got to be slacking off," they'd think in their heads.
When you find a way to work more efficiently and put in fewer hours, you're penalized and thought of as lazy rather than celebrated for better results.
The 5-Hour Workday
Rather than 4-day workweeks, there is a new trend emerging. A popular LinkedIn conversation about 5-day workweeks shows the shift in society.
Research from Alex Pang, owner of Silicon Valley consultancy Strategy and Rest, and an author who has done extensive work on the ties between shorter working hours and productivity says, "5 hours is about the maximum that most of us can concentrate hard on something."
Henry Ford was way ahead of us. Henry messed with the idea of 5-hour workdays a long time ago and found they increased productivity.
I've found that when there are fewer perceived work hours in the day, I simply get better at not wasting time and engaging in complaint sessions that make my ego feel good.
The point of a 5-hour workday isn't to get everybody to work less. Instead, it's to promote autonomy and stop productivity-shaming those who've found ways to produce the same value in fewer hours.
The hours spent in an office chair are simply seat warming, not necessarily a way to generate value for a business.
The F-word author has an alternative approach
Mark Manson became famous for dropping f-bombs in his book titles. Legend. Maybe we're thinking about work hours wrong.
Productivity isn't measured in hours. It's measured in impact. Sometimes the smallest actions or ideas can have the greatest impact. It's easy to optimize our days to put in the greatest amount of hours of work. But working 100 hours a week is wasted if it has no impact — Mark Manson
Optimize for impact is an alternative approach.
What if we threw away the stopwatch from our workday and simply measured output? What if work hours became a thing of the past? What if the number of holidays you take is entirely up to you?
<<<>>>
Doing 8-hours of work in a row is a struggle. It makes sense when you compare the difference between shallow and deep work. Spending most of an 8-hour day doing shallow work isn't better than 4-hours of deep work.
Workdays measured in hours need to die.
If you can do your job in five hours, then you should be celebrated, not shamed. Let's shift the focus to deep work and the impact of the work.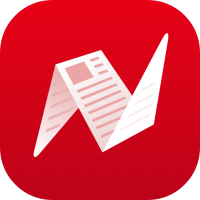 This is original content from NewsBreak's Creator Program. Join today to publish and share your own content.