How to add happy hormones for next-level performance
"We're Serotonin Dealers."
At a startup pitch event a few years ago, a young woman got up and said these words. Her idea sounded cryptic. What the heck is a serotonin dealer? I thought. The promise was odd. "Our food will make you happier." I thought she was totally nuts and part of the woke crowd. Wrong.
Her cafes are now called Happiness Centers here in Australia. Her food does make a person happier if you eat enough of it.
I became intrigued by the idea of "Happy Hormones." What if you can hack your hormones to improve your mood? Why would you do this? With an improved mood you perform better at work and are less fragile to criticism, disasters, and frustrating life events.
A lot of my frustration as a 20-something-year-old, I now know, is the result of poor diet that causes low energy. Let's dissect a blog post by Heathline to unlock the differentiator that is Happy Hormones.
Glands produce hormones. One of the primary roles of hormones is to control mood. If you find yourself constantly saying "life is unfair" or "life sucks," then hormones may be partly to blame.
Rather than bowing down to spirituality or meditation, you can simply hack your hormones. There are four hormones to be aware of.
#1 — Endorphins
Back in 2009 I worked out pretty hard with a personal trainer. At the end of each session I felt incredible. I'd be on a huge high and didn't know why.
When I trained by myself I didn't get a high at the end of a workout. One gym goer said something interesting: "Are you training to get fit or are you here for the endorphins like the rest of us?"
Being too young and dumb meant I had no idea what he meant. I later learned with research that working out hard created endorphins. Endorphins are created by the central nervous system and pituitary gland. According to Healthline, "they reduce pain and boost pleasure."
No wonder I felt amazing after my drill sergeant trainer screamed "work that skinny ass harder" at the top of his lungs for thirty minutes straight.
How to hack it
Do exercise at a vigorous level
Watch comedy on Youtube and laugh
Eat spicy food
Unleash your creativity (writing online works wonders)
Slam down some dark chocolate
Stretch your muscles
Make a phone call to someone you haven't spoken to in a while
Throw more of these natural goodies into your mouth: seeds, nuts, ginseng, and strawberries
#2 — Serotonin
Serotonin has many functions in the body. The function that affects your happiness is its role in the brain. Serotonin controls your mood and regulates your happiness. It helps you gain mental clarity, controls your sexual desire, and helps decide when you go to sleep and wake up.
How to hack it
Ride a bike
Go get a massage
Meditate
Dare to take a cold shower
Spend time in nature
Get exposure to sun
Switch on the Calm app and meditate like a Buddha
Work with a professional to complete high energy workouts
Add these ingredients from the cool kid's diet: spinach, pineapple, nuts, oats, seeds. (Plant-based equals energy.)
#3 — Oxytocin
I first heard of oxytocin as the chemical that helps bond mothers to their babies. Oxytocin isn't just for mommies.
Oxytocin is our natural love drug. Research ties oxytocin to positive social interactions, positive communication, our level of trust, and empathy. You're a more loving person when you naturally hack your oxytocin levels.
How to hack it
Experiment with something new
Hold hands with your partner
Touch your partner
Listen to relaxing music
Get out and socialize
Hang out with a dog or cat and play with them
Try acupuncture
Compliment strangers
#4 — Dopamine
Often we hear about dopamine in a negative context. It's well-publicized in documentaries such as The Social Dilemma that social media apps, like Twitter and Facebook, use "likes" and shiny red notifications to give us addictive hits of dopamine. Forbidden drugs have also been linked to dangerous increases in dopamine levels that cause us to do bad things.
But dopamine is only bad if you get too much of it. Dopamine is known as the feel-good hormone. Too much of a good thing is obviously going to have negative consequences.
That's why the term "dopamine fast" has become popular. Doing a dopamine fast requires incredible discipline and it's an extreme activity to try. Instead of giving up Netflix, coffee, talking, and your phone (like a psycho) there are more natural ways to reap the benefits of dopamine and feel good.
How to hack it
Write down things you're grateful for each day
Notice the small wins
Find a way to move your body
Put together a basic to-do list
Complete a task you've been working on
Let natural foods elevate you: avocado, seeds, legumes, nuts, and bananas
Life throws negative situations at you all day. Your mood determines how you react. Add more happy hormones to your life to naturally hack your mood. Life feels better when producing happy hormones is one of your habits.
When life feels better you perform better and achieve your big goals with a refreshing perspective — that unlocks hidden opportunities from people who enter your new world and want some of the happy vibes you're giving off.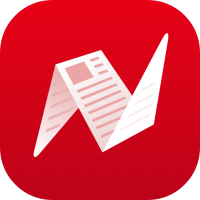 This is original content from NewsBreak's Creator Program. Join today to publish and share your own content.