It's easy to live life on 2X podcast speed and forget where you're going.
If you have plenty of time, you are a millionaire.
At primary school there was a lady we all called "Miss Swipe." She sold various Swipe-branded chemicals to companies and individuals as a distributor. The transactions all occurred out of her home.
What's bizarre about her is she was always available to pick her son up if he felt sick or to attend a school function. Sometimes she would drive us home from school, or we'd hang out with her son at their place. As a single mother she seemed to have all the time in the world.
She didn't drive a fancy car. She didn't live in a flashy home or suburb. She dressed classy without Versace. She was relatively quiet and didn't have a big ego. I went to her house at various times of the day over my school life.
She never appeared to work more than about 4 hours per day.
This is the definition of a true millionaire. Back in the 90s as a punk kid, I had no idea about freelancing, laptop lifestyles, selfies, side hustles, small businesses, personal branding, etc. I thought everybody just worked to get money. Miss Swipe lived a different life. It's my goal to go back and learn what her business was about. My guess is it's based on referrals, passive income, and relationship building.
Somehow in society we have become brainwashed by Instagram that millionaires are flashy devils that travel heaps (even during a pandemic) and own lots of stuff you probably never will.
Here's what the millionaire life really looks like. Let's change the definition.
Outlook Freedom
Outlook emails chain you to zoom calls. Your outlook on life becomes blind-sighted by back-to-back meetings that don't give you time to think.
Since I left my job, I call the alternative Outlook Freedom. It's where you are free from a calendar that runs your day. It's where your outlook on life becomes freer. The best way to describe it isn't with an image of a millennial eating smashed avocado on toast. It's this.
You notice the small things.
You enter the same environments you always did but you see them differently. You see the nuances. You notice how big or small the smile is on the barrister's face. You notice the woodwork in the foyer of the doctor's office. You ask people genuinely "how are you?" without being in a rush to get their reply and get back to your precious Outlook Calendar that could get you fired if you manage it badly.
In the small things, you discover what life is about: moments and deep realizations that take years to uncover for yourself.
Reconsider your Outlook addiction.
Time to reflect
Journaling is powerful for a reason. It allows you to reflect on life.
It's easy to live life on 2X podcast speed and forget where you're going.
Reflection doesn't always happen during holidays. Holidays are where you relax. After you relax comes the best reflection time. The problem is when you go straight from holidays back to a full calendar again, there is very little time to reflect. The harsh truth about reflection time is it's where you uncover the lies you tell yourself.
We're all living, breathing liars in one form or another. Writer Niklas Goke says we writers are the biggest liars. We change our minds frequently as we grow through our writing. I say that's okay. Changing your mind is what reflection is all about. To believe a single truth, and never be willing to challenge it, is real insanity.
Time to use your imagination
When there aren't a million things asking for your time, your imagination begins to come out and play again. Our childlike imagination quietly dies when we get busy with school exams, then a job, then paying bills, then marriage or kids, or whatever else comes next for you.
Walt Disney was a millionaire to me. Financially he seemed broke many times throughout his life. But from an imagination point of view he was a true millionaire. He conceived a new type of animation with Micky Mouse and Alice In Wonderland. And he came up with the idea for Epcot Theme Park, which has shown off his imagination long after his death.
When your imagination comes back again, you feel slightly crazy. Suddenly the world doesn't look so small. You see the internet as a huge gift that opens the entire world up to you if you dare to let it.
Imagination allows you to see the world through the eyes of Walt Disney.
This Is True Millionaire Status
I've observed plenty of true millionaires like Miss Swipe. Here's what they taught me:
Be generous (not with money necessarily) but with your time, with compliments, with sharing your wisdom, and with listening and saying very little.
Spend less money on owning stuff. Spend money to buy back your time.
Invest in financial assets that allow you to access more time.
A side gig is no longer a luxury but a necessity, according to Barry Davret. Side gigs lead to ideas that can eventually generate more time.
Drop the transactional mindset. Conversations with zero expectations lead to incredible opportunities you can't see while having them. Instead, ask how you can help.
Who you show up as every day determines the hidden opportunities that will come your way. Don't become lucky or smart or network better. Focus on becoming a better person. People quietly refer you for opportunities behind closed doors based on who you are. You just can't see it (by design).
<<<>>>
The story at the start makes me emotional when I think about it. My parents worked a lot and couldn't be there for all the small moments.
Many of my friends didn't see one of their parents for months on end, either, because of the dreaded "business travel" that tears apart families (and could easily be solved with zoom calls).
Miss Swipe got to be there for her only son as a single mother. She got to be there when he found out he was gay. She got to be there when he drew his first cartoon, and later when he became a famous cartoonist like Walt Disney. She had the last ingredient of the millionaire life that I want to leave you with: time to watch your kids grow up.
Maybe millionaires don't drive Lambos. Maybe millionaire status has nothing to do with measuring how much money you have, but instead, how much time you have allowed yourself to save up for what counts.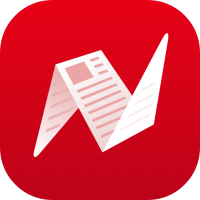 This is original content from NewsBreak's Creator Program. Join today to publish and share your own content.