The dark side of habits nobody is talking about.
Time over the last twelve months feels as if it's sped up.
Maybe I'm going crazy.
Then I read a science-backed story written by Professor Michael Easter that spoke of how to slow down time without using hocus pocus. Michael spent his time interviewing Harvard Researchers, Buddhist Lamas, Icelandic geneticists and Jocko Willink-style Special Forces Soldiers for a book on what he calls "The Comfort Crisis."
This line from Michael explains why time appears to speed up.
"Once we've done something over and over, our mind learns to zone out"
Repetition is the mother of skill as they say. But repetition can force your perception of time to speed up. Habits are helpful but when you don't change them you start living on auto-pilot.
Maybe you've experienced this feeling. You get in your car. You drive to work. You go up the elevator and arrive at your desk. Then you think "How the heck did I even get here. I don't remember driving."
This is what autopilot feels like. Your habit is so deep that the smaller tasks required to execute an action are completely forgotten. This sounds amazing if you're a productivity guru. But if you want to enjoy life, this ingrained level of habit formation has the ability to make time speed up.
Do you want to get more work done, or do you want the length of your life to feel longer?
The Dark Side of Habits Nobody Is Talking About
Professor of neuroscience, David Eagleman, is addicted to studying the mind and its biological clock. I trawled through stacks of his research looking for an answer to why time feels like it speeds up. This is his answer: "The more detailed the memory, the longer the moment seems to last."
The more familiar the world becomes, the less information your brain writes down, and the more quickly time seems to pass.
Your brain is a supercomputer. It has a hard drive. Well-learned habits cause less information to be collected. When your brain collects less information, your biological clock makes time feel like it's going faster.
Collecting data points from your life experience makes the image of your reality deeper, more meaningful, and feel longer. So the self-help cold shower gurus might be wrong. There is a dark side to habits.
This Is How to Switch off Auto-Pilot — and Slow down Your Perception of Time
When my life becomes boring it's because time feels like it's going too fast. I often find myself creating what I call a "life bookmark."
I learned this technique from the tv show Seinfeld. At the height of the show's popularity, Jerry Seinfeld decided to end it all. People were shocked. They were just getting started. Jerry wanted to create a life bookmark. He wanted to quit while things were good.
I took this idea and applied it to my life. I quit romantic relationships at their peak. I quit living in a house at the height of my enjoyment being there. I quit my job at the top of a huge month in sales. I quit good friendships when they were at their strongest. It wasn't always obvious what I was doing. Michael Easter poured icy cold water over my head when he said this.
New situations disengage autopilot.
Life gets boring when time speeds up too much. The way to disengage autopilot, created by habits, is to place a life bookmark.
It's to quit old routines and start new ones, even if you do it at the peak of the experience. It's to do and learn new things to break the chains of your current reality. That's how you slow down your perception of time and enter a new phase of life.
Quit a habit. Create a life bookmark.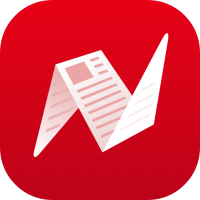 This is original content from NewsBreak's Creator Program. Join today to publish and share your own content.