4 ways to boost your creative genius — but not how you think
It's time for a wild ride.
She walks out onto the stage in front of a crowded theatre audience. She looks healthy and normal. When asked to describe the song she's about to sing, these words leave her mouth effortlessly: "It's the story of my last year of life."
The song is called It's Okay. She hasn't sung recently.
She then explains "I have not been working for quite a few years. I've been dealing with cancer. Last time I checked I had some cancer in my lungs and my spine and my liver."
An audience member asks, "So you're not okay?"
"Not in every way, no. It's important that everyone knows I'm so much more than the bad things that happen to me."
"You can't wait until life isn't hard anymore, before you decide to be happy."
The words of the song spill into the microphone and out through the speakers as creative energy. The song ends. There is complete silence.
Shortly after, there is a loud roar and a standing ovation in a sold-out theatre and in front of millions of Youtube viewers. She walks off the stage and records a short interview. What she says is completely unexpected.
"I have a 2% chance of survival … but 2% is not 0%. 2% is something. And I wish people knew how amazing it is."
At the beginning of the performance she says the song is the story of her last year of life. She meant that statement literally. This is her last year of life as a 30-year-old singer.
She didn't want to waste any more of her creative genius. Even with the worst news imaginable, she started posting videos online and began unleashing her creative genius before her short 30 years on Earth is over.
I sat there with tears in my eyes thinking about this beautiful moment. Creative genius is so important and a lot of us waste it.
Wandering minds are more creative
My natural tendency when I try to be more creative is to jam in more creativity into my day. It rarely works. More creativity doesn't equal creative genius. A Ted Talk on creativity by Manoush Zomorodi highlights the benefits of slowing down and giving your mind permission to wander.
When you slow down you gain access to the conscious and subconscious mind. That's the intersection of where your creative genius is found.
Let your mind wander on a walk through a park.
Creativity isn't a gift. Creativity is an exercise.
Waiting for creativity to tap you on the shoulder and change your life doesn't happen. Creativity is a muscle you work. The muscle is worked through … you guessed it … a daily habit. Habits get talked about a lot because they work. Here are two powerful exercises.
1. Become a cheesy listicle writer
We've all read "13 Ways to Feel Happy" articles. In the elitist writer communities, these are called listicles. To write a listicle is considered selling out and the cheesiest form of writing on Earth. I love cheese.
Listicles are a secret weapon. You can write listicle articles specifically for yourself. This is my private collection:
15 ways to get a job again
15 ways to cure loneliness when I feel introverted
15 ways to write better
15 headlines I could use
15 ways to make extra money if things get tough
I have a listicle for every problem. When a problem punches me in the face, I have a knockout return blow ready to go in my notepad. Creativity can solve almost any problem if you let it.
Pro tip: write better lists with a listicle tool such as Workflowy.
2. Do a James Altucher
James is in love with ideas. He writes ideas down every day to flex his creativity muscle. When he lacks opportunities he sends those ideas to people who might be able to use them.
Sending creative ideas brings James opportunities. It's how he got his first writing gig working for Jim Cramer (CNBC's Mad Money tv show), writing about finance.
Todd Brison, author of "The Creative's Curse" says this:
If you aren't coming up with ideas — for yourself, for your job, for the world — you are behind the curve.
Connect the dots = Creativity
When we think of creativity we often make the mistake of thinking we need to create brand new works of art. This isn't the case. Creativity can simply be joining the dots of two unrelated things.
I recently decided to test this theory. I know a bit about finance having worked in banking for most of my career. I also know a bit about writing online after doing it for seven years straight. A publication pitched me the idea of a weekly column. I joined the dots between the two obvious ideas and came up with "The business side of writing." Writers don't treat their writing like a business and that's why the term starving artist exists.
Putting together two ideas to create an idea baby unlocks more of your creative genius. Because thinking of brand new concepts is best left to the real Einsteins of the world.
Don't starve for perfect silence
Silence is the amplifier of creative genius. The problem is the need for silence is procrastination. Tim Ferriss's cabin in the Texas woods is booked out all year. Jeff Bezos may be heading to space but he isn't going to allow you to use his bunker while he's away.
Exotic locations with perfect silence are rarely accessible every day unless you're rich enough to never work another day again in your life. I've fallen into this trap many times. What solved my desire for silence is this: Buy a pair of noise-canceling headphones instead.
Bringing it all together
Don't wait until you have a 2% chance of beating death to discover your creative genius.
Let's butcher the opening quote — you can't wait until life isn't hard anymore, before you decide to rediscover your creative genius. Creative genius helps every area of your life and it makes living each day worth it.
The creative economy is the future. Non-creative jobs will be worth less. So boost your creative genius to excel in the future.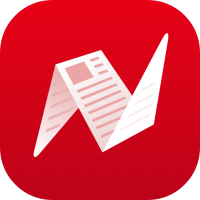 This is original content from NewsBreak's Creator Program. Join today to publish and share your own content.