The misdirection of inflation is starting to show up in the data. Here's the proof normal people can understand.
Double dare you to write about making money online.
You're going to get a lot of angry folks in the comments. I've learned to be empathetic towards the anger. Why? Money is broken.
I've said it before: Inflation isn't 2%.
We're being misdirected. For a while, only the people who worked in finance like me could see this painful truth. Not anymore. America — welcome to inflation. Inflation simply means prices are going up (let's not overthink it). The anger starts here because wage growth isn't moving upwards.
The Wall Street Journal did us a favor and published the new inflation norm. "U.S. Inflation Is Highest in 13 Years as Prices Surge 5%." Read that statement a few times. Let it sink in. Now the powers in charge simply say it's transitory (temporary). Nope. They're confused just like we are.
Nobody can work out whether it's deflation or inflation.
Here's proof (courtesy of finance expert Alex Saunders).
Ronald Reagan in 1978:
Inflation is as violent as a mugger, as frightening as an armed robber, and as deadly as a hitman.
Joe Biden in 2021:
A job is about a lot more than a paycheck. It's about dignity. It's about respect. It's about being able to look your kid in the eye and say 'everything will be okay.' Too many people today can't do that — and it's got to change.
Janet Yellen in 2021 (U.S. Treasury Secretary):
Neither the president-elect, nor I, propose this relief package without an appreciation for the country's debt burden. But right now, with interest rates at historic lows, the smartest thing we can do is act big.
Jerome Powell in 2021 (Chair of the Federal Reserve of the United States):
During this time of reopening we are likely to see some upward pressure on prices. But those pressures are likely to be temporary as they are associated with the reopening process.
Larry Summers in 2021 (Former Director of the National Economic Council of the United States):
I think this is the least responsible macroeconomic policies we've had in the last 40 years.
Those in charge of money are confused. Imagine the average American.
Why all the inflation confusion?
We're living through an experiment. Because of a global health crisis the U.S. government had to create trillions of dollars out of thin air to fix the problem. The stimulus, infrastructure bills, and quantitative easing are all labels that help to disguise the problem — U.S. dollars are created out of thin air. Here's the most important stat to understand what is going on:
A quarter of all U.S. dollars in existence were created since the start of 2020.
Then you have zero interest rates. Interest rates are zero. When someone offers you something for free do you not get a little suspicious? Hmmm …. free you say? When the cost to borrow money is so low, what do people do? They get into way too much debt. They get debt drunk (delusional). All it takes is for interest rates to start going up and then they panic — or get angry.
Well, interest rates have started to go up. Financial behemoth Freddie Mac put their 30-year mortgage rate up by roughly 0.4%. Interest rates can only go one way: up. When they do, the ability to pay back debt will become harder.
Expect post-debt anger when interest rates go up. It's normal.
What it means for us
Prices of the stuff Americans want are going to go up. The biggest challenge will be real estate. The 2008 real estate problem that caused a recession is happening again (as expected).
This time the old school financial institutions, like Black Rock, are using all the free money they've been given by the Federal Reserve to buy up residential homes. When you're competing against Black Rock to buy a house, expect to pay a lot more. Some reports have already come out saying that increases of 20% are being seen in some parts of the U.S.
Translation: Wall Street wants to be your landlord. Giving you a nice home with fair rent isn't their aim — profit is.
Wall Street playing in the real estate market is going to anger Americans further who already struggle to own a home. Ultimately, all of these challenges lead to the gap between rich and poor getting higher. Inequality rises. Buying a house is harder. Groceries go up. Gas goes up. Lumber to renovate your home goes up. You get poorer and did nothing wrong. History shows that when inequality increases, what follows is enormous change.
As someone who writes about making money online, I can now see why so many Americans are angry about money. Making money online can look like a scam when you've been quietly pulled from one direction to the next and can't understand why. Finance is complex by design. The problems of the finance world can leak into everyday life.
When you've witnessed a portion of the value you've created be evaporated by money created out of thin air, you become tired and angry. Taxes are easy to track. Inflation isn't. Something feels wrong, but it's hard to solve when there are so many layers of complexity that transcend our base knowledge.
So when you can't easily explain the unexpected you turn to the internet. You start to think real businesses that make money online are fake and everybody is destined to be poor.
Hope is often overlooked. I believe in hope. I believe that the financial system will be rebuilt in Web 3.0 and replace this craziness we currently live in, where there is zero transparency and money is quietly taken from the average person and redistributed to those who own financial assets.
Each day you go slightly more behind financially (quietly), you become frustrated. Frustration leads to anger. Anger leads to change. Change is how we solve the problem of a dishonest financial system. Vote for change by insisting on a new financial system.
<<<>>>
This article is for informational purposes only, it should not be considered Financial or Legal Advice. Consult a financial professional before making any major financial decisions.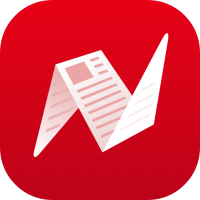 This is original content from NewsBreak's Creator Program. Join today to publish and share your own content.