You don't need to be rich, famous, or privileged either.
To retire is to die.
That's what Tony Robbins said in the 1990s after citing several actuary studies that show when a person retires they die not long after.
"If you retire at 55, you have an 89 percent chance of dying in 10 years, more than if you retire at 65," Tony says. "We need work as a sense of purpose." Some of you hate the tall guy Tony, but regardless, he makes a good point.
Over the last few weeks, I've been designing my ideal day and it doesn't include working a 9-5 job anymore.
My ideal day includes 10 minutes of meditation in the morning, a return to the gym to do a 60-minute workout each day, returning home to write a story for my newsletter that has full creative control, followed by a healthy plant-based lunch, then two hours of reading for the hell of it, then an hour filming content for my two upcoming online courses, and then spending the night with my partner watching documentaries like "In & Of Itself."
Now, I know this list looks like a self-help junkie's hashtag perfect life. It's not meant to be. It's just how I want to live for a while.
That's when I rediscovered the idea of mini-retirements.
A 60-Second Description of a Mini-Retirement
A mini-retirement is where you opt-out of a traditional job for a minimum of three months.
The phrase mini-retirement is a great one to use because it helps explain to your colleagues at work what you're doing. It's also a way for you to explain to future employers and recruiters what you were doing in case you decide to go back to a normal job later (perfectly fine).
I intend on taking a 12-month mini-retirement. I want to explore writing more. I'm literally dying to write a few free eBooks around common problems readers ask me about. Try writing an eBook when you've got 9-5 bombs being thrown at you by insecure executives who are desperate to upgrade their job title and get a pay increase. It's tough.
A mini-retirement equals extreme focus on one thing. In my case … writing.
The Strange Reason You Need a Mini-Retirement
You need mini-retirements throughout your life to discover what you want to do next. It's hard to choose what you want to do in the next phase of your life if you haven't got an open calendar to simply think.
I've been taking daily walks for an hour or more to help. Walking creates a form of alchemy in my head, where everything I've learned to date blends together with my future goals. I get these amazing insights at the end of every walk. Walking through nature, as opposed to concrete jungles, seems to elevate the psychological effects.
Many of you have had a burning idea about what you want your life to be, buzzing around in your head for years. A mini-retirement is a time when you can extract those ideas and explore whether they are paths you can realistically take.
Too often in life we don't spend enough time utilizing childlike curiosity to explore our potential. We settle for the regular job that often exploits our potential because our future is decided for us by the man. A job doesn't care about your dreams. A job cares about KPIs. That's the forgotten reality.
With a mini-retirement you can be intentional about your future rather than be reactive and worked to the bone with someone else's priorities.
The Overlooked Hack
I mentioned the mini-retirement idea to my former boss. The first question he asked me was "do you have a pros and cons list?" I did not. Tim Ferriss has often referenced the power of a pros and cons list in deciding your future.
A pros and cons list helps you see the truth split between two columns. I wrote a pros and cons list focused on whether I should stay in the corporate world. The pros list is enormous. The cons list is tiny. The truth has been hiding in my head this whole time.
When you try to make a decision in your head, your thoughts cloud the outcome. When you try to make a decision influenced by a pros and cons list, the truth is staring you in the face. You can't deny what you really want.
I'd go as far as saying a pros and cons list is one of the greatest, underrated tools of the 21st Century. All you need is a notes app (I use Apple Notes) and a brain dump to do one.
Steps You Must Take Before Doing a Mini-Retirement
A mini-retirement is a fairytale for some of you. I get it. The economy is tough. There is going to be an ongoing global health crisis.
Quitting your job and having no money coming in isn't practical for everyone. That's why you can create action steps to get you towards a mini-retirement. Remember: we're talking about three months off from working as a minimum, not eternity.
The plan is straightforward:
Get a tiny second source of income — freelancing, Youtube videos, selling a self-published Amazon eBook, coaching 1-1, teaching an online course through Skillshare or Teachable, etc.
Become 1% more financially savvy by consuming some well-known finance books.
Save and then invest a portion of your income.
Speak to your other half (if you have one). Maybe their income will be enough to support your mini-retirement.
Have a backup plan. If you urgently need money, who are the people from your career you can turn to for a fast turnaround on a new job, assuming you needed one? Write the list of contacts down. Speak with each one and let them know what you're thinking of doing.
Huge Insight
That last dot point is incredible. Three former colleagues of mine said this to me: "If it doesn't work out you always have a job working with me." That one sentence can completely change your life. It gives you permission to take a mini-retirement and cap the risky downside.
There's One Big Problem with a Mini-Retirement I Overlooked
Sounds great so far. When I got fired from my job a few years ago I discovered a problem. A mini-retirement can cause you to become disconnected from the world. Sitting at home and not seeing your colleagues at work and engaging in office banter can become incredibly lonely. You can find yourself becoming a stay-at-home hermit crab who never ventures outside.
The solution I am going to use to solve this problem is forced coffee catch-ups. I am going to dedicate half a day per week to catch up for back to back coffees with people I enjoy spending time with. I may even be a little cheeky and schedule them in WeWork offices so the coffee/kombucha is free. *Smiles*
I've found you need to be intentionally social during periods of transition, otherwise you can feel disconnected. As a writer, in-person catch-ups allow me to hear other people's stories and to explore new subjects outside of my own echo chamber inner world.
Stay social to feel connected.
Time to think is an advantage. Doing a mini-retirement to get lost in books, write about whatever you want, adopt healthy habits again, and think about what you want to do next is good for your life goals.
Work, work, work can lead to misdirection. You can play life poker against yourself and secretly enable the strategy that makes you lose.
Find a few colleagues who are willing to offer you a backup plan if your mini-retirement needs to come to an abrupt end. Remember, there are always endless jobs to return to, especially in a remote working world.
Dare to dream what's next. It's worth the experiment.
Follow me to see more articles like this.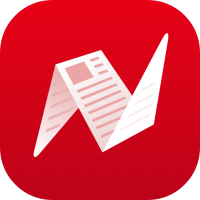 ...