The "delete toxic friends" advice may be the wrong advice.
Photo via unsplash
He was always there for me. When he needed me, I abandoned him forever. It's hard to admit that. I haven't faced up to my mistake until now.
When you face into the darkness inside your head it's all you have time for.
A best friend can change your life. They can be the best thing or worst thing that ever happened to you.
<<<>>>
As a kid, I sucked at making friends. My mother did everything she could to send me on play dates and find friends for me. If we were driving to school and saw children playing, we'd note down where they lived so I could accidentally bump into them… and accidentally make my first real friend.
It took ages to make a neighborhood friend. The kids rejected me. They were too good for me. I was incredibly shy, thanks to undiagnosed anxiety.
One day I saw a few older kids playing. They didn't play Nintendo or build sandcastles. They went outside and rode their bikes or stayed indoors and played violent computer games. They were my kind of kids.
After accidentally trying to bump into them many times, they eventually let me hang out with them. Two of the three kids didn't like me though. One day, they told me to go away. But the third kid, he wanted to stay in touch.
So I'd ride my bike around to his house and play games like "Doom."
Over the years he was the only constant in my life. Friends would come and go, but not him. We stayed friends, and grew into best friends.
<<<>>>
As the darkness overtook my mind I started making different decisions. There was only so much space in my head and that meant no more drama. My best friend was always on the edge of bad stuff, although never technically in it. It was always someone around him.
I started consuming a lot of self-help books. Many of these books said things like "you're the average of the five people you spend the most time with." Or "delete toxic friends or negative people from your life to change your life." One extreme blog post I read said "leave your loser friends behind."
I believed what I was reading in self-help books, slowly.
One night my conservative corporate employer had a Christmas function at a local bar. I pretty quickly figured out there wasn't going to be a huge turn out and that anybody could show up and be included. I texted my best friend. "Come on down; there's a sh*tload of free alcohol."
He arrived an hour later with a friend I didn't know. We drank the night away. It was fun. My best friend had to leave the bar for a few minutes with his strange friend. I thought nothing of it. When they were gone a while I decided to go and see what the heck was going on.
Basically, I walked outside to the front entrance of the bar. I asked them what they were doing. It was a drug deal. Things got heated. Then the situation escalated between all members of the deal. I observed what was going on and thought, "If my work colleagues come outside and see all of this then I'm going to get fired."
The next day I texted my best friend and said, "You shouldn't bring drugs to my work Christmas party. You could get me fired doing that. Do you know how hard I've worked to crawl my way back from rock bottom?"
<<<>>>
If it wasn't drugs, it was something else. It would either be violence, bad people, more drugs, or gambling.
As young adults, a few trips to the Casino, a drunken night or two on the weekend, the occasional ciggie, and the presence of party drugs were normal. I didn't touch any of those things (except the ciggies) but I was always around them.
When we got older these things went from fine to not fine. A mid-thirties guy with young children, still going to nightclubs, getting drunk every night, and friends who did harder and harder drugs, just felt wrong.
After a while we grew apart as best friends. I was an a**hole and stopped taking his calls or answering his SMS messages. As the visible signs of my severe mental illness became apparent, I was more and more tied up with the healing process. I couldn't be around the tiniest bit of drama.
I needed a clear head and time alone to work through what was going on. Feeling sick every day and vomiting for no reason wasn't normal. No doctor was able to easily figure out this was mental illness, not stomach problems.
<<<>>>
We've never spoken again since that day. The "delete toxic friends" advice seems like the right advice. What I've learned after abandoning my best friend all those years ago is perhaps that view of the world lacks a lot of compassion.
Maybe deleting could be replaced with time apart. Maybe rather than deleting your best friends you could be there for them no matter what or help them through their struggles.
I found it so hard to have compassion for my best friend back then because I didn't have any compassion for myself. I hated myself. I hated what I had to endure every day. I did what I had to do to survive. That doesn't make it right, though, what I did to my best friend.
I don't know where he is. I left him for dead. Drugs may have got the best of him and ruined, or even taken, his life.
Maybe one day I'll be brave enough to admit my mistake to him. Until then, I wonder, and hope he's okay.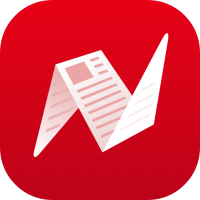 Originally published on Medium