🍃
Blissful was the perfect word to describe
🗻B A N G L I D 🗻
📍Located in Brgy. Mailum, Bago City, Negros Occidental
Banglid is a private sanctuary that allows you to be so one with nature you can just bathe in it's peacefulness.During our visit, we definitely were able to really bond, recharge, and just get away from the stresses of life.💛
🍓We brought our own food, towels, and drinks for the day, and went home as soon as it started to get darker. Of course, we cleaned up the place before we left.❣️
⛺️With a two storey hut that allows you to be by the pool and get a better and higher view of it all, it was just right for us to chill, eat, and relax in after a swim.
💧The water was fresh as it overflowed from the mountains and we didn't even have to shower since it was not sticky at all. Their infinity pool was the best part since you can enjoy panoramic views of the surroundings and of course, it's very IG-Worthy.
👣There is a 5 minute trek going to the place where you will also pass these beautiful rice terraces so prepare to be awestruck!
🍋The owners want to preserve the serenity of the place so just keep that in mind when you stay here.
🌙No overnight stays yet.
For inquires, contact https://www.facebook.com/xtianromay
Always remember to keep safe and observe safety protocols when travelling! Take lots of photos but leave no trace! 🌿
[ALL PHOTOS ARE MINE]
#TravelWithTia #TiaXBanglid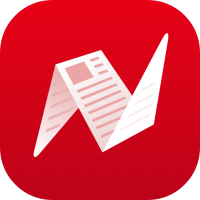 This is original content from NewsBreak's Creator Program. Join today to publish and share your own content.