People walk and go, and there are beautiful encounters, but they can't avoid the differences. The people who have been with you day and night will also leave one day, no one can accompany you for life.
People who have brought you joy will also go their separate ways and embark on their own paths in life. Although you will feel helpless and sad, at the moment of parting, you can do nothing.
It is because of parting that the feelings that can be possessed are more precious. When you can still rely on each other, please cherish it so that when the moment of separation comes, you will not leave regrets in your heart.
People have joys and sorrows, and everyone's life trajectory is different. It is destined that everyone can only accompany you for a while, but cannot be with you for life. Even so, there are still beautiful moments worth grabbing.
"The parting that I thought was reluctant, in the end is just a kind of helplessness taught by time", I have read such a passage, and now I feel deeply about it. Going away is the normal state of life.
Cherish those who accompany you now and leave no regrets.
Between people, it is inevitable to drift away. Therefore, it is especially important to grasp the present moment when getting along.
Don't wait until you are separated before you start to regret it. Express the love in your heart, and this love will be more meaningful.
Even if you can't resist separation, it's a good thing to have once. Those friends who compare their hearts with you now are worthy of your heart. Even if one day you are separated, it will leave you with beautiful memories.
Cherish the one you love and let the parting day come later. Don't ignore the present just because you think of the separation in the future. That will only take away the happiness you feel instinctively. Don't cast a layer of sadness on the memories of the future.
Be grateful to those who have helped you, and your world will be brighter and more exciting. Gratitude can help you grow, and it will also make people you meet now and in the future more willing to help you.
Being loved by others is a kind of luck. Cherish the people who love you now. With them, you can face life more bravely. They are always willing to lend a helping hand when you are in difficulty, share happiness and sorrow with you, and thank destiny for allowing you to meet them.
Going away is the norm in life, don't worry about it all the time.
There are always accidents in life, and some people will always leave you. However, you shouldn't always be entangled in sorrow, cherish those beautiful memories and let them become your strength to move forward, so as to be worthy of the people you have ever met.
Those who have left, let him go with the wind! There are many beautiful things in your life, waiting for you to discover. Don't be suspicious of happiness because of the people who leave. It's the normal life to drift away.
Even if the person you once loved abandons you, don't lose faith in yourself because of it. The difference is just because the fate between two people is not enough. You must firmly believe that you will find the happiness that truly belongs to you.
You may feel lonely and helpless if the people you once depended on suddenly leave. But don't worry, this mood is only temporary, time will heal your wounds, don't underestimate your own strength.
Parting is also a test given to you by fate, there will be a rainbow after the storm. Facing the difference calmly is a mature expression. Accepting and respecting the choices of others may be the best answer for each other
Don't be sad, there will be beautiful encounters in the future.
Some people will drift away, and some will quietly enter your life. Don't be sentimental for the separation. Although you have lost something, as long as you actively pursue it, you will never have nothing.
The future is worth looking forward to. Someone will cross the sea of people and accompany you through the next part of your life. There will be differences and encounters. If you get your mood and start again, you may also find your confidant in the future.
There is still a long way to go in life. Don't hide yourself because you are afraid of parting. If you take the initiative to convey friendship to others, someone will be moved by your sincerity, you will also make new friends and meet a wonderful lover.
As long as you treat others sincerely, someone will treat you sincerely. Keeping good expectations for the future may be a kind of comfort to your sadness.
I hope you can remain optimistic about the people you are replacing. Time may take away some people who are important to you. But as compensation, time will also be brought to you, and others worthy of your cherishment.
Because it is normal for the people around you to leave and make you sad, which also shows their weight in your heart. A person who values love and righteousness can hardly not cry for the departure of a friend. This is also human nature.
However, after you have shed tears, you should also adjust your mentality, don't let sadness become a bondage, and respond to the expectations of those who love you with actions. Your ability to live happily is also their greatest wish for you.
After a long period of time, we all gradually understand that it is the normal life that is always out of reach and drifting away. Accepting this may make it easier instead, and gradually become clear about the direction of the next life.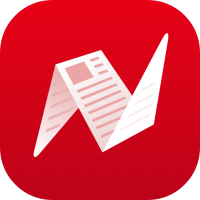 This is original content from NewsBreak's Creator Program. Join today to publish and share your own content.