There is a kind of love, called I miss you;
There is a kind of helplessness, called love but can't;
There is a kind of mood, called longing.
Meeting you was an accident, but it was the most beautiful fate of my life. Leaving you is a necessity. I have no choice but to reluctantly give up my love, let go, and tears.
In this life, whether we are together or not, I love you all and will always love you. Don't ask why, because loving someone doesn't need a reason, it's because the heart belongs to it, it's destined in the future. True love for someone is the only choice, there is no second choice.
Since I can't be with you in this life, let me miss you all my life. The heart is so uncomfortable, but it won't be empty. Just let all love go with you. It doesn't matter whether you have a broken heart, whether you want to cry without tears, really love, without regrets.
Thinking of you is a habit I can't get rid of, and an uncontrollable mood. A person, in a lifetime, must love deeply once before he can walk in this world in vain. I'm much better than those who can't get true love for a lifetime.
You turned and left, but no matter how far you go, you can't get out of my thoughts. I turned and left, all the rest of my life is related to you. Maybe you will think of me occasionally, maybe you have forgotten me, but my heart still stays in your harbor.
Dear person, I miss you. In winter, I miss you in the depths of a snowflake; in autumn, I miss you in a fallen leaf; in spring, every flower is the result of my thinking about you; in summer, the wisps of wind all have my thoughts. Miss you, can't help thinking of you. Did you feel it?
To love someone, you don't need a beautiful appearance, you don't need to find any reason, just look back in a moment, a stunning eye-to-eye, is enough; forget a person, no one can really do it, even if not for a lifetime Said, but still buried in my heart; thinking of a person, the road is so long, but still choose to walk slowly, once turned around, never seen for a lifetime, missed for the rest of my life.
Don't say that there is no destiny, don't say goodbye to the next life, thank you for walking with me through this journey, this journey is a lifetime.
What is lovesickness, it is so tormenting, and it can't be eliminated. I really want to be drunk once and lose my memory for a short time, making me miss you. But I miss you more when I am drunk.
I miss you, every day, do you feel it?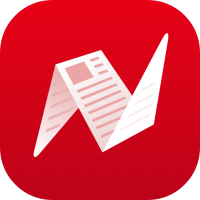 This is original content from NewsBreak's Creator Program. Join today to publish and share your own content.