If you want to be smarter, then these 5 simple habits shared below can help you increase the potential of your brain and make you smarter.
Habit 1: The food that the brain likes
Junk food is to your brain what kryptonite does to Superman-the the more it is, the weaker it is. Studies have shown that a diet rich in processed or refined foods is harmful to the brain and may even affect your mental health. Eating high-quality food will inject appropriate nutrients, such as vitamins, minerals, and antioxidants. Your brain needs to operate in the best state of operation.
So, what should we eat for better concentration, better memory, and clearer thinking? According to some recommendations from nutritionists, the following foods are good for the brain:
Avocado
Blueberry
Corn
Fish and shrimp
Broccoli
Coconut oil
Egg
Green leafy vegetables
Walnut
Dark chocolate
Usually, in your diet, pay attention to the intake of the corresponding food, you can improve the ability of your brain.
Habit 2: Continuous physical exercise
Regular exercise is also very beneficial to our brain. It is not that regular exercise will increase your IQ, but that regular exercise will keep your brain "young."
Because exercise affects your brain in many ways:
As your heart rate increases, more oxygen is pumped into your brain.
Endorphins and dopamine are released, thereby reducing your stress level and boosting your mood.
Your brain is better able to change and adapt.
You can concentrate better.
Your brain has more energy.
The main function of our brain is to control our movements.
If you can, do a little high-intensity exercise, such as skipping rope, running, or aerobic exercise to make yourself sweat. Of course, any type of fitness, including yoga, or even a 20-minute walk, is good for the brain.
Habit 3: Write down your thoughts
Studies have shown that writing down your thoughts and feelings has great benefits for your brain. In addition to helping your mental health, keeping a diary can also improve your memory function and help you become smarter.
As neurologists explain, writing exercises can enhance the brain's absorption, processing, retention, and retrieval of information. At the same time, this approach can also promote the brain's concentration, enhance long-term memory, highlight patterns, allow the brain to reflect, and is "the source of conceptual development and the highest cognitive stimulation of the brain."
Habit 4: Have a morning routine
In the morning, turning a thing you want to do into a routine habit will build an incredibly healthy habit.
Whether it's making your bed or reading in the morning, these simple behaviors that can be "eaten" in one bite can help you focus on the rest of the time.
It's like making your bed!
Because if you can make the bed every morning, you will complete the first task of the day. It will give you a small sense of pride, and it will encourage you to do another task, one after another. At the end of the day, one task completed will become multiple tasks completed.
This is the "action potential" of the brain.
So, next time you wake up, consciously do one small thing at a time. It helps to set the tone of the day. At the same time, try to use your non-dominant hand every day to do ordinary things.
These behaviors reinforce the fact that the little things in life are important. If you can't do the small things well, you will never be able to do the big things well.
Habit 5: Sleep deeper, sleep smarter
If you don't sleep well at night, how do you feel the next day? Do you have the mental capacity? Have you experienced brain fog?
We often hear how important sleep is, and for the brain, neurologists also agree with this fact. The related explanation is that sleep is essential to the health of the brain because:
It requires the short-term memories you learn throughout the day and convert them into long-term memories.
So, what can you do to get a good night's sleep? Here are some tips provided by psychologists:
Stay away from your digital devices
Try to sleep in the dark
The bed in the bedroom is only used for sleep or sex
Keep the bedroom cool
Get up in the morning for exercise
When you sleep well and your brain replenishes enough energy, you will find yourself in a new day, seem to be able to solve many problems.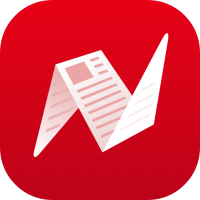 This is original content from NewsBreak's Creator Program. Join today to publish and share your content.