Popular shoe brand Nike is coming soon to San Ramon, with a massive store in the City Center Bishop Ranch shopping center. The store, which will be known as Nike By San Ramon, was announced over the Summer. But it wasn't immediately clear which spot in the upscale shopping center the store would occupy.
With construction underway, it's now clear: the Nike By San Ramon store will occupy one of the largest retail footprints at City Center, filling the formerly vacant storefront across the piazza from The Slanted Door, City Center's signature restaurant.
On a recent visit, the windows of the unoccupied space were covered with large decals partially obscuring the view. These were emblazoned with the Nike logo and the text "Nike by San Ramon", as well as information about joining Nike's membership club to be informed when the new store opened.
The decals also offered a tantalizing hint of the store's opening timeframe; one decal at City Center reads "Coming Fall 2021." Several stores have experienced delays in opening at City Center due to the pandemic, of course. But in a promising sign, a large amount of construction equipment was visible underneath the window decals, and a full build-out and customization of the space appears to be underway.
In another hint, Nike has been added to City Center's website with a message reading "Coming Soon". A web search for Nike by San Ramon also pulls up a Nike website with the store's title listed, but the page is currently blank. Between the construction at City Center and the updates to both brands' web presences, it appears that the store's opening could well be happening in the next few months.
It's likely that Nike will want to open before the popular holiday shopping season, so if the build-out goes to plan, San Ramon residents could potentially be shopping at their large, new Nike store before year's end.
The opening of the store reflects an overall trend in Nike's business model away from working with resellers and towards "direct to consumer" sales, where a brand sells its products directly to its buyers either in its own wholly-owned stores (like the one underway in San Ramon) or through a website. The pandemic has accelerated this trend, and it's not surprising that Nike is looking for a large retail space in a shopping center that caters to an upscale audience.
When the new Nike store does open, fans of the brand will likely appreciate its size. The space appears to be as large as the giant space occupied by Slanted Door restaurant, providing plenty of space for San Ramon sneaker aficionados to shop around.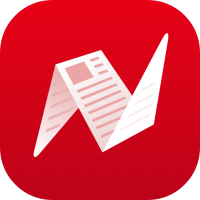 This is original content from NewsBreak's Creator Program. Join today to publish and share your own content.