Construction on Lafayette Lane, a new 166-unit apartment building in downtown Lafayette, California, appears to be underway or to be entering later stages of planning. In the last two weeks, aerial markers likely denoting the future position of buildings were observed being installed at the building's future site.
According to the City of Lafayette, Lafayette Lane will be a 166 multi-family unit residential building, with 38 below-market-rate rental units. The development itself will consist of five individual buildings, each standing four stories high. That will keep the overall height of the complex relatively consistent with other buildings in the area, which are around 2-3 stories.
Still, the building's large footprint will allow for over 81,000 square feet of newly developed space. In addition to residential units, the development will also include new office space totaling 30,000 square feet. To serve these new buildings, 226 additional parking spaces will be added to the development.
According to the development's website, the residential building at Lafayette Lane providing below-market rent units will be called Sunflower Hill. The website says that the 38 below-market-rate apartment units will be designated for people with intellectual and developmental disabilities. It is slated to begin construction in 2023.
According to maps from the city of Lafayette, Lafayette Lane would replace an existing commercial development in the area, as well as a building on Mount Diablo (across from Local Kitchens and Vitality Bowls), which has remained vacant for several years. The building is situated on a hill and includes a large lot behind the building facade. The development would have a second entrance on 1st Street closer to downtown.
Lafayette Lane is one among several large construction projects either underway or approved in downtown Lafayette. Others include the Mill on Brown, a townhouse community approximately three blocks from the location of the future Lafayette Lane development. The Mill on Brown is currently under construction.
Another new residential development encompassing condo units was recently opened to the West of downtown. Units from the building are visible from the Lafayette Reservoir.
It is not immediately clear whether construction on Lafayette Lane will begin imminently, or if the aerial markings are part of later stages of planning and city approval. The project has been approved, but is still listed as having no yet begun construction, according to city records.
Still, the new movement at the future site of the project suggests that Lafayette's new 166 unit building is taking a crucial step from concept to reality.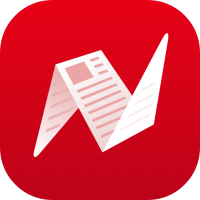 This is original content from NewsBreak's Creator Program. Join today to publish and share your own content.