I haven't exactly been shy about my love for Local Kitchens, a unique small business that opened in Lafayette on Mount Diablo during the pandemic. They work with lots of different restaurants from San Francisco and beyond, and sell all the restaurants' greatest hits out of one place in Lafayette. In fact, I just ate there for lunch.
So far, their partner restaurants include Wise Sons, Senor Sisig, Oren's Hummus, Proposition Chicken and many more. This week, though, Local Kitchens will launch another new restaurant out of their Lafayette location: The Melt! (Yes, that exclamation point is indeed part of the restaurant's official name).
The Melt offers enough gooey and delicious treats to please any kid, or to make you feel like you're a kid again yourself. Their signature item is the Meltburger, a massive burger served in a variety of ways. They've also got different grilled cheese sandwiches and related melts: a patty melt, mac daddy melt (loaded with mac and cheese), steak and cheese melt (don't call it a cheesesteak), and Queso De Mayo melt.
Speaking of mac and cheese, the Melt serves it in several ways, including with garlic and chicken and as a steak fajita-style plate.
By now, you're probably seeing a trend here: things that melt, whether that's the melty cheese on your burger patty, or the melty, gooey grilled cheese on a patty melt, or mac and cheese, which is basically 90% melted cheese. The Melt appears true to its name, and I'm excited to try out their new menu items at Local Kitchens.
It's not clear yet which items from the Melt's menu will be featured here in Lafayette. But we do have a date: according to a spokesperson from Local Kitchens, The Melt is expected to launch this week, most likely on Wednesday.
To grab some of their items, you can visit Local Kitchens' website and place your order there once the new partnership is officially public. You can also order items from Local Kitchens via a variety of delivery services, including Doordash. Finally, there's always the option of walking into Local Kitchens and placing an order on one of their computerized ordering screens.
I don't know about you, but I'm looking forward to some melty goodness coming to Lafayette soon, and to continued meals at Local Kitchens.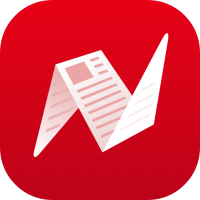 This is original content from NewsBreak's Creator Program. Join today to publish and share your own content.