As of late September, 2021, a vaccine mandate went into effect in Contra Costa County. The mandate appears to have been built to expand upon a similar mandate in San Francisco, which was among the first of its kind in the country. When San Francisco makes a change to its Covid-19 procedures, it's common for other surrounding counties to follow, and that was the case with Contra Costa and its vaccine requirements.
The new requirement for a Covid-19 vaccine is limited to specific contexts. The requirement applies mainly to places where you might take your mask off inside, or where you might be breathing especially heavily. For example, restaurants, gyms, fitness centers, and other indoor spaces are included in the mandate.
In order to meet the requirements of the mandate, people must either have received full vaccination (be two weeks out from their last dose of Pfizer or Moderna, or from their single dose of the Johnson and Johnson vaccine), or prove that they've had a negative Covid-19 test in the last 72 hours. The last part is likely a concession to people who choose not to get vaccinated, won't be vaccinated for religious reasons, or can't be vaccinated for health reasons. It gives another option other than getting the shot, which still allows people engage in the community.
As the mandate went into effect, enforcement and consistency were a bit confusing. Some places, like Tutu's in Lafayette, California, had implemented it fully. The restaurant has a chalk sign outside explaining the mandate, and servers check diners' vaccine records upon entry. Other places appeared to have posted a standard message about the mandate from the Contra Costa Health Services.
Enforcement, though, was a bit spotty in many places. It was unclear, for example, whether the mandate applies when people are entering a business for a short time. If you're popping into a restaurant to pick up a meal or grab a coffee, do you need to prove you're vaccinated?
Some places also chose not to offer indoor dining, while they sorted everything out. Starbucks in Lafayette, for example, had posted a sign saying that they were not allowing indoor dining because they still needed to train staff in the proper way to verify guests' vaccine status.
What was clearer were the requirements around proof of vaccination. People can provide either a paper copy of their Covid-19 vaccine card from the CDC, a screenshot of California's digital vaccine record QR code, or paperwork from their doctor. For negative tests, they can presumably show a copy of a test result from the county or another source, although the options for this were less clear.
In short, covered businesses did appear to be enforcing the mandate. But some staff members I spoke to in various restaurants expressed concerns about their role in the whole process. The mandate puts staff members in the often uncomfortable role of enforcing compliance, and one person told me that they were concerned people might lash out when told about the mandate.
Over time, we'll have to see how the mandate is applied, and whether more businesses are included.
What do you think about the mandate? What have your experiences been? Let me know in the comments.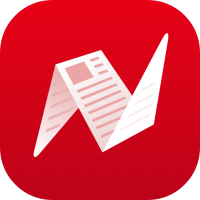 This is original content from NewsBreak's Creator Program. Join today to publish and share your own content.