Fall is here, which means that in many parts of the Bay Area, it's about to get toasty! There's no better way to celebrate San Francisco's strange Mediterranian climate than by grabbing an iced coffee and chilling outdoors, as the oppressive cold of Summer finally lifts and the fog (hopefully) stays at bay. Today's an even better day to do just that.
Why? It's National Coffee Day, a quasi-holiday on which Americans defiantly celebrate beans and brews two days before International Coffee Day, which was first established on October 1, 2015 — but, for some reason, is being celebrated on September 29 this year.
Does the world really need two different days devoted to celebrating coffee? Is it bad that I both celebrate and physically rely on coffee during the other 363 days of the year, too? I can't answer those questions. But what I can do is share some of my favorite places to grab something chilly and caffeinating here in the Bay Area.
Here are four great local places to get an iced coffee, in celebration of National Coffee Day.
Blue Bottle
Blue Bottle is a quintessential Bay Area coffee brand, originally founded in Oakland and still headquartered there. Blue Bottle is famous for its hot coffee, but one of its signature drinks is served over ice: the New Orleans Iced Coffee.
Blue Bottle says on its website that the New Orleans Iced was "initially conceived as an alternative to the erratically composed and often disappointing iced latte." Cold-brewed for 12 hours, the New Orleans Iced integrates roasted chicory, a classic flavor from the Big Easy. Paired with cane sugar and whole milk, it's a sweet, creamy, decadent treat.
Blue Bottle has locations throughout the Bay Area, but my favorite is the local chain's Palo Alto location, which is built into the courtyard of an old movie house. Blue Bottle's Santana Row location is new and impressive, too, and grabbing a coffee before strolling around the classy outdoor mall's pedestrian streets is a great way to spend an afternoon.
Lafayette Public House (Formerly Coffee Shop)
Nope, I didn't put "Coffee Shop" into the second part of that subtitle as a placeholder for the store's real name and then forget to update it; Lafayette Public House really did used to be called, simply, "Coffee Shop." In fact, there used to be a whole chain of hipster coffee shops in the East Bay called "Coffee Shop" until Covid-19 tragically did them in.
The good news? Lafayette's Coffee Shop found a new owner and changed its name to Public House, but retained its funky space and amazing menu. On it, you'll find the Minted Iced Cold Brew, one of my favorite iced coffee drinks in the world. This unique cold-brewed coffee is paired with real mint leaves for a deep minty, creamy flavor and is served with a frothy, delicious top.
Pro tip: like Coffee Shop before it, Lafayette Public House is also a bar, and you can spike any coffee drink with a shot of your choice, morning or night.
The Buena Vista
Speaking of that, one of the best coffee drinks in the Bay Area isn't technically a coffee, and it isn't technically iced. But it's impressive, distinctive, and chilly enough to warrant mention here: the Irish Coffee at the Buena Vista near Fisherman's Wharf.
The Buena Vista claims in its official history that the bar's owner introduced the Irish Coffee — a mixture of coffee, Irish whisky, and frothed, aged cream — to America in 1952. I can't verify whether that's true, but I can verify that the Buena Vista makes one of the best Irish Coffees in the world.
Head to the Buena Vista and grab a classic Irish Coffee, or the more accessible Bailey's Irish Coffee. It's not an iced drink, but the healthy layer of chilled cream on top serves to quickly cool each sip you take, making for a delightful blend of hot and cold sensations. Just be prepared to elbow lots of tourists out of the way as you stand at the antique bar and drink it.
Sightglass
Sightglass Coffee is a mecca for coffee lovers worldwide. And for good reason — the SoMA based store sources its own coffee beans and then roasts them in-house in a steampunk-esque roaster as customers look on. Boasting two levels, a coffee education area, and no Wifi to distract you from enjoying your coffee, it's a great place to grab some fancy brew (as long as you don't mind paying a pretty penny for it).
Sightglass' menu changes all the time, but they're known for their affogato, an Italian concoction combining espresso with vanilla ice cream. If that's not a wonderful combination, I'm not sure what is.
Just as the East Coast tucks in for Winter and the arrival of the season's first snow, San Francisco begins beckoning to picnickers and walkers with temperatures in the mid-70s.
Enjoy it! Grab an iced drink from one of the places I've shared, take a balmy Fall stroll, and revel at the moment where you post a sun-filled pic of your icy brew and your snowbound cousin in Vermont curses you out in front of your whole family on Instagram.
Happy Fall, Bay Area! And happy National Coffee Day!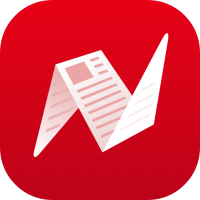 This is original content from NewsBreak's Creator Program. Join today to publish and share your own content.