Gumnut Grove, the newest interactive space at the Bay Area Discovery Museum in Sausalito, California, opened this month. Gumnut Grove is designed to take advantage of the museum's outdoor spaces. Integrated into a stand of natural trees, the space is modeled on gumnuts, the seed pods of the eucalyptus tree.
According to the Bay Area Discovery Museum, Gumnut Give is "a dedicated space to engage in the type of unstructured, outdoor play that is far less common today than it was even a generation ago." The new space is designed for kids 5-10 years old, and replaces an outdoor space originally connected to the museum's Tot Spot, which was also recently revamped. (A popular outdoor patio area with a flowing, elevated stream was not affected.)
I visited Gumnut Grove last week, shortly after its opening. The space itself consists of a triangle of rope bridges suspended from metal supports, and designed to give the impression of walking through a tree canopy. The bridges are suspended about one story above the ground, and kids (and brave adults) can access them by climbing a circular rebar ladder or clambering up a net.
Once in the air, the bridges are totally enclosed by interleaved ropes, making the experience of walking around suspended in the trees feel quite safe. Climbing up to the bridges, though, definitely took some effort. The Bay Area Discovery Museum says that the exhibit is intended to allow kids to engage in "age-appropriate risky play", so it's likely designed to be a little hard to access. (Perhaps this is intended to keep parents on the ground, too, so that kids can explore the canopy on their own).
For those who prefer to stay on the ground, there are other elements to Gumut Grove, including several large metal gumnuts in which kids can sit and play, as well as a conveyor belt that kids can use to lift actual gumnuts strewn around the exhibit (and a fair number of wood chips, in my experience) up to the tree canopy.
At the end of their time in the canopy, kids can slide down a giant, curving metal slide to get back to ground level. This was an elegant way to allow kids to exit the canopy without climbing backwards down a ladder, which can be challenging for tots.
Gumnut Grove is one of the final pieces of a major renovation effort which has led to the addition of several new spaces at the museum over the last few years, including a new Try It maker studio and and a space dedicated to showing how everyday items work.
Want to check Gumnut Grove out? Entrance is included in your admission to Bay Area Discovery Museum, which is open year-round.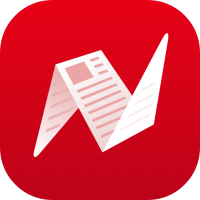 This is original content from NewsBreak's Creator Program. Join today to publish and share your own content.