Sappy pine resin. A sharp tang of smoke. Creosote. Tar. 
That sounds like a sensory description of a 19th-century rail journey. But it's actually the official tasting note for Wee Beastie, a uniquely devious whisky from legendary Scotch distillery Ardbeg. As part of their Monsters of Smoke tour, Ardbeg is bringing Wee Beastie to several locations around the Bay Area and offering spirit lovers free drams. To commemorate the occasion, they sent me a bottle of the fiery spirit to try out.
Ardbeg was originally founded in Scotland in 1815, so they've been around a long time--longer, in fact, than California has been a state. Most of their spirits are on the older side, too. Scotch whisky technically only needs to be aged three years, but most distilleries age their Scotches far longer--between 10 and 18 years is typical, and some whiskeys are aged even longer. That's because brand new whisky is raw, like fancy moonshine. A decade (or two) in oak barrels serves to mellow it out, toning down aggressively smokey, peaty flavors and creating something classy and drinkable.
Wee Beastie is different. With this unique whisky, Ardbeg opted to skip the long aging process and yank their spirit out of its barrels far before its normal time, after just five years on oak. The result is a whisky that is both young and a little bit monstrous. (Thus the name Wee Beastie). While normal Scotch already packs a smokey punch, it's usually mellow and subdued — as if you walked past the fireplace in a Scottish castle while on a nighttime stroll around the halls and caught a whiff of woodsmoke. Drinking Wee Beastie is more like sticking your head into that fireplace, inhaling deeply, and then running outside and diving into a peat bog. 
In short, this isn't a drink for the faint of heart. But if you're down to try something new--or you really enjoy intense drams--there's a lot to love about Wee Beastie. For one thing, it tastes like smokiness embodied. You're unlikely to find a drink anywhere which rivals Wee Beastie for its ability to capture that particular aspect of the brown liquor drinking experience. It's also a relatively unique experience in the world of fine whiskeys. It's rare to find a whisky that is so young and wears its youth as a badge of honor, keeping its raw, intense flavors instead of stamping them out with filtration or other techniques. Those seeking a comprehensive tour of the world of Scotch will enjoy the unique experience of drinking something both so unapologetically young and so well made.
My favorite thing about Wee Beastie in my own tastings, though, was its ability to enhance and magnify other flavors. It paired beautifully with a couple of pieces of Ghirardelli chocolate. The roasting and conching process used to make our city's signature chocolate leaves it with a subtly smoky background flavor, which Wee Beastie picked up and amplified beyond belief. I eat a lot of Ghirardelli and preceding it with a bit of Wee Beastie brought out flavors I've never tasted in it before. I can also see the spirit going beautifully with smoked meats or an intense washed rind cheese.
Why Wee Beastie, and why now? For one thing, Ardbeg may be trying to create something which can be produced in less time than typical Scotches. Whisky has surged in popularity lately, but by its nature, there's a 10+ year lag time between increased demand and increased supply in the world of aged spirits. Many distilleries have had trouble keeping up. Aging Wee Beastie for a shorter time may be a way for Ardbeg to get it to the Scotch-drinking masses sooner. Smokey spirits have also surged in popularity lately (see, for example, mezcal), and Ardbeg may have created Wee Beastie to appeal to the pallettes of connoisseurs who are seeking increasingly intense smokey drinks.
Want to try Wee Beastie for yourself and see what all the fuss is about? Ardbeg's Monsters of Smoke tour is in the Bay Area now and will be at the following locations through October 8th (check the company's website to confirm times and locations):
September 29, Jackson's Wines and Spirits, Lafayette, 3–6pm
September 30, Ledger's Liquors, Berkeley, 4–7pm
October 1, AAFEs Travis Air Force Base, 4–7pm
October 2, Slanted Tree Kitchen and Taproom, Fairfield, 4–7pm
October 7, Menlo Park Fine Wines and Spirits, Menlo Park, 4–6pm
October 8, Palo Alto Fine Wines and Spirits, Palo Alto, 4–6pm
You can stop by for a free taste, appropriately served from a tactical monster truck named Wee Beastie. You can also order custom-engraved bottles for the Scotch lover in your life, just in time for the holidays. Ardbeg calls their tour "fun, interactive, and Covid compliant." (You must be 21 or older to participate.)
If you decide to grab a bottle of Wee Beastie for yourself, I suggest enjoying it with a little ice or a bit of filtered water, which is a totally kosher way to serve fine Scotches. Break out the Ghirardelli's (as if I needed to give you an excuse), and gather your most adventurous spirit-loving friends. Wee Beastie might be a bit of a monster. But if you can tame it, the results are well worth your while.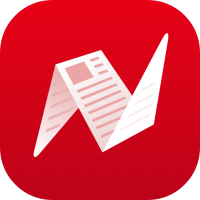 This is original content from NewsBreak's Creator Program. Join today to publish and share your own content.