According to a Facebook post from the Winter Haven Police Department, a Florida man allegedly walked into a local Walmart on September 15 with his two kids and put items into his cart, including diapers. He then scanned the items at a self-checkout lane and attempted to pay with a credit card.
His card was declined several times, the police department post says, indicating that he may have reached his credit limit. The man then left the store, presumably dropping his kids off with someone waiting in a car, and came back with a different credit card.
That card, too, was declined, according to the police department. Instead of leaving the items, the post alleges, the man took them and walked out of the store to his SUV, driving off without ultimately paying for the items.
The police department asked for help in identifying the man. Shoplifting in Florida is punishable by a fine of up to $1000 and up to a year in jail, even for relatively small items, so the man could well have faced arrest. (It's unclear if the police department intended to prosecute or help him, based on the content of the initial post).
As soon as the police department posted their update about the man and his alleged theft of the items, people began to respond. Instead of trying to locate the man to assist in his possible arrest, they expressed concern about his situation and the welfare of his family.
One respondent, Brianna K, even offered to purchase the items for the unidentified man to avoid his prosecution. "I'll pay his bill!", she wrote, adding that the police should look for "his contact information to provide him with information on local resources." While some respondents condemned the man's alleged decision to walk off with items, others expressed how desperate it must feel to be unable to afford such basic items, as the declined credit cards suggested had occurred.
Ultimately, this story has a happy ending. According to a follow-up post from the police department four days later, the department was successful in locating the man. Perhaps in response to the outpouring of public support, Walmart chose not to press charges against him. The police department said that he declined help from their department, but that "we told him of numerous resources available."
"Thanks", the police department wrote, "to all of you caring citizens for offering help."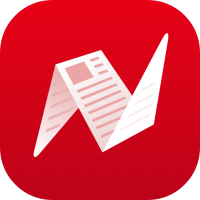 This is original content from NewsBreak's Creator Program. Join today to publish and share your own content.