Earlier this year, the New York Times shocked foodies everywhere by declaring Berkeley-based Boichik Bagels the best bagel place in the world, explicitly placing their bagels on a higher plane than the classic bagels found on the East Coast. For New Yorkers, it was a major blow and a source of anger. (NYC Mayor Bill DeBlasio even took to Twitter to diss the story). But to Boichik Bagels' founder Emily Winston, the article meant nothing but possibility.
When I last spoke to Winston in March of 2021, the Times article had just come out, and she was navigating New Yorkers coming for her with metaphorical "lanterns and pitchforks" as well as a 2,000% increase in demand for her bagels and a waitlist that had reached three weeks. Winston is a former engineer, and she told me at the time "Theoretically, there's no reason we can't produce an awesome bagel in multiple locations."
That casual statement turned out to be prophetic. This week, Winston announced via Instagram that she had signed a lease on an 18,000 square foot facility in Berkeley's Gilman District. If all goes to plan, Winston will use her engineering prowess to transform it into the home of a massive, largely automated production line and baking operation. That's right, Bay Area: Boichik is building a bagel factory.
Several factors inspired Winston to expand her business. For one, Boichik's long waitlist bugged her.
As she told me in March, "no one should have to wait three weeks for a bagel." Demand at her Berkeley store since the Times article came out has been "incredible", and Winston wanted a way to bring her bagels to more people without requiring them to stand in a 30-minute line. (To avoid the waitlist, customers can walk into Boichik's Berkeley store, but the lines are notoriously long). Boichik also now has a thriving wholesale business, selling frozen bagels at upscale local supermarkets like Berkeley Bowl and Diablo Foods. Sales have been "ridiculously good", Winston told me, and customers love the frozen option.
But producing enough bagels to sell at Boichik's flagship store as well as products for the wholesale market is a massive undertaking. Winston told me that Boichik now operates 24/7, with a dayshift baking bagels to sell in the company's storefront, and a separate nightshift baking ones to freeze and sell to the wholesale market. It's working so far, but to expand beyond a few local supermarkets, Boichik needs a facility that can churn out bagels more efficiently.
Thus the bagel factory.
Lots of food brands start small, Winston told me, and then fail when they try to expand — usually because the quality of the product suffers. Winston is determined not to let that happen to Boichik. "The last thing I want to do", she told me, "is sell someone a stale bagel." To that end, Winston is putting her engineering background to use designing both the store's new bagel facility and the processes for managing bagel production and distribution. "I've done more engineering creating Boichik than I ever did in a real engineering job", Winston told me.
For the factory, Winston is working with Livermore-based Baktek to design a bagel rolling machine that can automatically make five times as many bagels as the machines she currently uses in her Berkeley store. "It's very dramatic", she told me, "with dough flying everywhere." The machine will take a lot of the grunt work out of bagel-making, freeing up Winston's employees to do more interesting things for the growing company. "It's not the most scintillating job", Winston told me, "moving pieces of dough from one place to another." Boichik's machines will automate away much of the boring aspects of the process of bagel baking.
In addition to rolling and baking bagels, Boichik's factory will make and package the company's signature cream cheese and schmears. Winston told me that she loves the Jelly Belly factory tour in Fairfield, and while "we're definitely not as big as them yet", she wants to create an experience that allows customers to get a peek at the bagel-making process. To that end, Boichik's factory will have a glass wall, where passersby can watch its bagel production machines at work. (I will be spending a lot of time at that window).
At the moment, Winston is working to finalize her contract for the new space, which she announced to coincide with the start of the Jewish New Year. (Winston is Jewish and bagels hold a near-sacred significance to the Jewish community). She is also designing her production process, purchasing machines, and getting permits in place with the city. I asked her how she was funding all this — does venture capital firm Andreessen Horowitz have a bagel investment arm? She told me that "Boichik is my baby," and so she is bootstrapping the launch of her factory, funding it herself to have as much control as possible and to ensure her bagels remain top-notch.
Once it's complete, the new factory will churn out up to ten times more bagels than Boichik sells today. What will Boichik do with them? For starters, Winston told me she is planning to expand Boichik's wholesale business. As long as they're frozen quickly, Winston said, Boichik's bagels are nearly as good reheated as they are fresh. (I've tested both and can confirm this is true). By selling them frozen in more local grocery stores — and potentially stores in the Los Angeles area — Boichik can reach a much bigger audience.
But Winston isn't limiting herself to wholesale bagels — part of her expansion plan includes "opening more stores throughout the Bay Area." Because Winston feels that there's something magical about a bagel fresh out of the oven, she said that the factory will produce dough for each of her stores, but that the bagels will still be baked fresh in-store. Only her wholesale bagels will be both rolled and baked in the factory.
When I told Winston that my town of Lafayette would be a great place to open a bagel store, she laughed and said "since I've announced the factory and our expansion, everyone I know has been telling me 'I know a great place for your next store. My town! Or maybe, really close to my house!'". Winston hasn't decided where to open new stores yet, but she did say that there has been a lot of demand from the deep East Bay, and especially the Walnut Creek area.
As the company continues to scale, what's next for Boichik? Winston said that she gets tons of requests to launch franchises (as well as plenty of offers for investment), but that she fears giving up control would result in sub-par bagels. For that reason, Winston is overseeing every aspect of Boichik's expansion herself, and will directly control each of the burgeoning chain's stores. That will likely limit Boichik to the Bay Area for now, but will also ensure that quality doesn't suffer as the store scales.
Will Boichik's bagels remain the best in the world as they expand? Even the initial act of creating a bagel that rivals (or bests) classics from Manhattan is a remarkable achievement and one which Winston accomplished not through deep experience in baking, but by consciously engineering a bagel that evoked memories from her youth. If anyone can take that same bagel and produce it at scale without sacrificing the quality, passion, and magic that makes great bagels great, it's Winston.
What began as a tiny cottage food company run out of Winston's kitchen is now a nationally-known bagel company with a retail and wholesale presence and a lease on a brand new factory. It's taken love, but also a great deal of technical know-how, and a hefty dose of Bay Area innovation to get where Boichik is today. Those same forces will come to bear as the company scales up, and will serve Boichik well. I look forward to a future where everyone has a Boichik store nearby or a bag of Winston's bagels in their freezer.
If you visit Boichik Bagels, let them know that Thomas Smith from News Break sent you.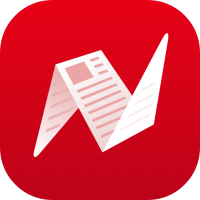 This is original content from NewsBreak's Creator Program. Join today to publish and share your own content.