Dolores Park in the Mission District is one of San Francisco's best and strangest public spaces, combining partiers and locals taking their kids to the park's amazing playground.
There's one thing, though, that all the park's users can agree on: Dolores Park is a fantastic place for a picnic. Here are four Mission District small businesses where you can get a great Dolores Park picnic.
Tartine
If you've read Michael Polan's book Cooked (and if you live in the Bay Area, you either have or will), you already know all about Tartine Bakery. Polan devotes a whole section of the book to the bakery, waxing rhapsodically about the incredible artisanship behind its sourdough bread, which consistently ranks among the best in the world.
Tartine occupies a tiny storefront at Guerrero and 18th streets. The line to get into the bakery often extends down the block--come early, or prepare to wait at least 30 minutes for service. Once you make it inside, though, you'll be treated to some of the Bay Area's best baked goods, as well as awesome sandwiches and coffee drinks.
A couple of sandwiches on the bakery's world-renowned bread, a dense chocolate pastry, and a nice iced oat milk latte make the perfect picnic to take into the park.
Wise Sons
Craving something denser and greasier? Wise Sons is my favorite (non-Kosher) Jewish deli in the Bay Area. You know the place is legit because the facade has a sign reading "Since 5771", a reference to the year the restaurant was founded according to the Hebrew calendar. (That's 2010-2011 for you Gregorians). Granted, with its 24th and Van Ness location, Wise Sons is a bit of a schlep from Dolores Park. But its food is worth the walk, and besides, it can't hurt to burn off some of your sandwiches in advance.
For a picnic, I love to grab a Reuben and a few latkes. I prefer the OG Reuben, which is reminiscent of the deli sandwiches I used to enjoy on the East Coast, but you can also opt for a kimchi Reuben or vegetarian Reuben for a more West Coast twist. The latkes are an oily, delightful treat, and feel especially decadent since they're usually a holiday food served only around Chanukah. They come with sour cream and house-made apple sauce.
Both the Reuben and the latkes are easy to eat without utensils, another reason they make for a perfect picnic. Wash them down with Mexican coke and finish your meal with some of Wise Son's rugelach or babka if you haven't hit up Tartine already.
Kokak Chocolates
Kokak Chocolates is an up-and-coming chocolate store in the Mission, which Forbes says has one of the best fancy chocolate bars in the world. Kokak's founder Carol Gancia blends flavors from the Philippines with heirloom cacao to create amazing truffles and other chocolatey creations.
This Summer, Kokak leaned into the picnic trend by offering a special Dolores Days of Summer picnic box, specially designed to be enjoyed in Dolores Park.
The box features several of Kokak's cacao porridges, which combine dark chocolate, rice, mango, coconut flakes, and condensed milk into a porridge which Kokak says is a nod to the traditional Philippines' dish champurrado.
The box also features Kokak's decadent truffles, umami snacks, dried mangos, and more. It's available for a limited time, but even if Kokak runs out you can still buy many of the items (including the porridges) a la carte and create a unique chocolate-inspired picnic of your own. Kokak is a block West of the park on 18th street.
Bi-Rite Creamery
Wore out your feet from too much slacklining? Finishing up your day in the park, and craving a sweet treat to cap off your time? Check out Bi-Rite Creamery, an artisan ice cream shop that is an offshoot of the legendary Bi-Rite Market, a Mission District staple for generations. Bi-Rite Creamery has rich, decadent homemade ice cream which is produced in small batches. Bi-Rite also makes all the accouterments that go with their ice cream, from peanut brittle to brownies to homemade marshmallows, in-house.
Seasonal flavors at Bi-Rite feature ingredients like basil, honey, apples, and balsamic vinegar. The creamery's everyday menu also features unique options like Roasted Banana ("Organic bananas are roasted with brown sugar to intensify their flavor before being churned into the ice cream"), as well as kid-friendly basic flavors like chocolate and vanilla. Non-dairy offerings made with coconut milk, as well as sorbets, finish out Bi-Rite Creamery's menu.
Be warned — lines at the creamery can be long, especially late in the day. If you're sharing with friends (or the munchies have hit especially hard) you can order prints of Bi-Rite ice cream online and pick them up in the store to skip the wait. The best news? Bi-Rite is just a block from Dolores Park on 18th street, so you can make it back to your picnic blanket before your frozen treats melt.
Picnicking in Dolores Park is a quintessential San Francisco experience. Whether you're there with the family or enjoying Dolores' more adult delights, grabbing a picnic at any of these places is a great bet for a perfect Summer day in the park.
If you visit any of these businesses, tell them that Thomas Smith of News Break sent you.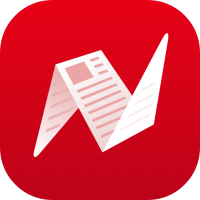 This is original content from NewsBreak's Creator Program. Join today to publish and share your own content.