Local Kitchens in Lafayette, California is an exciting twist on the traditional concept of a restaurant. Instead of featuring food from a single restaurant, Local Kitchens' staff cooks up signature dishes from 6+ high-end, San Francisco eateries. That provides lots of food options. And Local Kitchens provides an easy eating experience, especially during the pandemic.
You can drive up to the store's location on Mount Diablo Boulevard, pop in, and grab your order. Orders can be placed online or through an app like Doordash. It's the perfect fit if you're looking for something tasty to eat in your car while staying socially distanced.
Here are three car-friendly takeout meals from Local Kitchens which are easy to grab and eat, but are also delicious.
Bacon Bacon Breakfast Bowl
What's more decadent than a bowl of French fries covered with a fried egg, melted cheese, and tangy guacamole? The answer is that bowl, but with bacon on top, too.
Bacon Bacon, one of the restaurants offering food through local kitchens, sells just such a bowl. It's gooey, cheese and oh-so-indulgent, while also packing in a fair amount of protein in all that egg and cheese. For a lighter meal, you don't necessarily have to eat all the French fries, but let's face it, most people probably do!
The next time you're craving a new twist on breakfast, check the breakfast bowl out.
Curry Up Now
Indian food is often served in ornate copper serving bowls with rice, lentils, and the like in fancy restaurants, perhaps accompanied by a mango lassi. That's delicious, but hard to eat in your car.
Curry Up Now, which also has its foods on offer at Local Kitchens, sells a different kind of Indian cuisine: Indian street food. The local chain's offerings combine traditional Indian flavors with the convenience of a boxed meal. I tried their paneer and it was delicious and steaming, served over rice right in a car-friendly box.
Curry Up Now is coming soon to City Center in San Ramon as a physical restaurant, so check them out there too.
Wise Sons Bagels
Local Kitchens often reaches out to the nearby community by bringing them Wise Sons bagels to test out. On a weekday morning last month, Local Kitchens brought a big platter of bagels to Gymboree across the street, so tired caregivers departing classes with their kids could have a little pick me up before proceeding with their days.
You can also drop by Local Kitchens and grab a Wise Sons bagel (formerly Beauty's Bagels), and time you're crazing a tasty breakfast.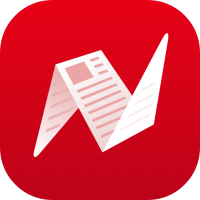 This is original content from NewsBreak's Creator Program. Join today to publish and share your own content.