According to Insurance Company New York Life, the average middle-income American couple with a new baby will spend between $20,000 and $50,000 on their kid in the first year. Big companies know that. They also know that new parents are jumpy and nervous, and can be convinced to buy pretty much anything — particularly if it's tech-enabled and promises to keep their bundle of joy happy and safe. Especially if you're a first-timer, choosing the best baby products can be daunting and overwhelming.
I'm not a first-timer. I have three young boys. I can break down a Dr. Brown's bottle one-handed with my eyes closed. I've had plenty of personal experience with all manner of tech-enabled baby stuff. And I'll tell you this right off the bat: Most of it is no good. Too often, baby tech products are designed less to solve an actual problem, and more to capitalize on new parents' fears. When you're terrified about keeping a small, vulnerable human alive, things like socks that track your baby's vital signs start to seem appealing— even if they cost $299 and probably don't work.
While most baby tech products don't need to exist (or don't need to be tech-enabled), there are some products that I've found genuinely helpful. To build on my own experience, I also reached out to hundreds of other parents in researching this piece and asked what baby tech products they liked or hated. The result is a small handful of baby tech products that actually work, and can make parents' lives easier.
Sleepers and swings
When you have a new baby, you'll need safe places to put them down. That might seem simple, but it's something many new parents overlook. If you need to use the bathroom, get a little work done, or even briefly check your phone — and if you want your baby to (occasionally) sleep at night — you'll want a variety of swings, bouncers, bassinets, and other places where your baby can safely hang out or rest.
Many new parents start with their baby sleeping in a bassinet in their room. The undisputed king of tech-enabled bassinets is the Snoo Smart Sleeper. This $1,450 behemoth bristles with sensors, motors, and speakers, allowing it to perform magic like automatically rocking your baby back to sleep when they get fussy, keeping them in a safe sleep position, mimicking womb sounds to help them feel extra comfortable in their first few weeks of life, and tracking their sleep patterns in a paired mobile app.
Many parents swear by it. When I asked local parents for their favorite baby tech products, at least 10 people immediately recommended the Snoo. One wrote that it was "basically like a robot mom" and "totally saved us." If you can't justify spending $1,450 on a product you'll use for about four months, you can rent a Snoo for $4.25 per day. Some companies provide the Snoo as a benefit to their staff members, so they can get more sleep and be more productive on the job. Check with your human resources department to see if your company offers this perk.
If the Snoo is too pricey, there are other, cheaper bassinets that accomplish many of the same things — albeit without the fancy robotics. I like the Halo Swivel Sleeper Premiere ($289.99), which keeps your baby close to your bed at night and includes a "soothing station" with vibrations, sounds, and lights optimized to help your baby sleep. Many parents like to add a Hatch ($59.99) to their sleep setup, too. The Hatch is a web-connected night light and sound machine which lets you lull your baby to sleep or gently wake them in the morning via a mobile app or an Amazon Alexa integration.
During the day, swings make a great place to plop your baby down — and hopefully convince them to rest. If you grew up in the 1980s or 1990s, you probably think of a baby swing as a bulky monstrosity that comes exclusively in beige and takes up tons of precious floor space. A better, more modern alternative is the Mamaroo ($219), a compact swing that automatically mimics a variety of baby-friendly movements, like the gentle rocking of a tree swing or the swaying motion of a car ride.
We have a Mamaroo and have used it so much that it's worn grooves into the walls of our house in a neat little figure eight, mirroring its motion on the "car ride" setting (make sure to use it a few feet out from your walls so it doesn't rub — once you have a baby in the swing you won't want to move it, even if it's wrecking your paint). You can even change the swing's motion and speed from your phone via Bluetooth, which is great for calming a fussy baby without getting up from the table or couch. Because the Mamaroo doesn't allow your baby to lay flat, it's technically not safe for sleep — move your baby to the bassinet if you're planning on a nap.
Baby monitors
As your baby gets a little older, you'll likely want to move them from your bedroom into their own nursery. When you do that, you'll also want a way to monitor them at night. Many parents turn to video baby monitors. But almost all the video baby monitors I've tested are terrible (the Nanit is the only one people seem to like). On most monitors, the video quality is low, getting a signal is tough (especially in an older home with thick walls), and many monitors are easily hacked. In 2018, one couple experienced a terrifying incident where a stranger took over their Nest camera and started shouting expletives and threats at their sleeping baby.
Seeing your sleeping baby on a little screen is super cute and when they get older, it's nice to know whether they're really awake or not when they're making noises in their room. But in most cases, an audio baby monitor works just fine. As with swings, audio baby monitors have come a long way since the analog, low-quality, walkie-talkie affairs of the 1990s. I love the HelloBaby monitor ($28.99), which transmits encrypted digital audio over a secure connection up to 1,000 feet away and includes sound-dampening tech which eliminates background sounds.
Removing extraneous sounds allows you to keep the monitor turned up to a high volume, so you can hear your baby crying even if you're in a deep sleep (good luck achieving that), without spending the whole night getting blasted with static. The newest model of the HelloBaby even reports the temperature in your baby's room.
Temperature is important since maintaining a proper temperature in your nursery can help to prevent Sudden Infant Death Syndrome (SIDS). To properly heat and cool your nursery, consider investing in a Nest Learning Thermostat ($249) with a remote temperature sensor ($39). Place the remote sensor in your nursery, and program the Nest to switch from its internal sensor to the remote sensor at night. That way, your baby's room will always be at the ideal temp — even if the rest of your house is freezing. It's also a good practice to include an air purifier in your nursery — I like the Medify Air MA-14 ($99).
Even with a perfect nursery, there's no guarantee that your baby will actually sleep. And when they don't sleep, you don't either. Especially during the four-month sleep regression (Google that — you'll be learning all about it firsthand all too soon), your baby may be up as many as 10 times in the night. All those wakings can start to blend together, which makes it hard to report on your baby's sleep habits to your pediatrician or to know how sleep-deprived you'll be the next day.
To track sleep (or lack thereof), I like to wear a Fitbit Sense ($329.95). Fitbit's sleep monitoring functions are top-notch. The Sense can easily determine when you're asleep versus when you're rushing to the aid of a tiny human. In the morning, you can pull up the Sleep tab in the Fitbit app on your phone, navigate into the "Deep and R.E.M" category, and see a little red line indicating each time you woke up in the night. Counting these lines gives you a good sense of how much you were up with your baby, and how their sleep habits might be changing (improving?) over time. It's also fun to post a screenshot of this tab to Twitter to shock your single friends or to strike fear into the hearts of those who are themselves expecting.
Scrapbooking
Many of the best baby tech tools aren't physical items — they're services that help you make the most of your time with your little one. If you had a baby shower (hopefully on Zoom), then you've probably already received lots of beautiful, colorful, thoughtfully designed baby journals. You won't use any of these. With a new baby, it's hard to find the time to brush your teeth, much less spend an hour scrapbooking.
A better alternative is Qeepsake, a service that texts you every day with a question about your baby. Some of these are simple ("What is your baby's favorite toy?") and some are profound ("How do you feel that your relationship with your baby is similar or different from the relationship you had with your own parents?). When you text back, Qeepsake logs your response. You can also text photos to Qeepsake, or text the service with important milestones ("Bobby got into the dog's food for the first time!").
All your entries are logged and matched to a date, and you can access them in the Qeepsake app or in your browser. Every year (or whenever you request one), Qeepsake grabs all your memories and photos and turns them into a printed book, which you can buy for yourself or send to a family member. You can even configure Qeepsake to send messages to both you and your partner or to automatically grab posts about your kid from your social media accounts. It's a super simple way to keep track of your baby's milestones. I use it now and wish I had had it for my first son.
If you can't part with the idea of creating physical scrapbooks, get an Instax instant film camera. I like the Instax SQ6 ($79), which captures square-format instant photos. Instax cameras are perfect for creating immediate, physical photos of your kid's day-to-day activities, as well as special trips or milestones. You can quickly paste an Instax photo into your baby scrapbook, or give one as a souvenir when you have a visitor (whenever that's allowed again). Pre-pandemic, we photographed every family member who visited our son and gave them an Instax photo of the visit to take home. Mailed Instax photos of your kid using gifts that someone gave them also make great alternatives to traditional thank-you notes, which you won't have time to write.
Toys
To ensure that your kid has a constant supply of age-appropriate toys, leverage the power of the subscription box. Lovevery will send you a quarterly box of beautiful, well-made toys designed to match your kid's developmental stages, as well as a booklet of research-backed ideas for how to use them. Remember, though, that bespoke, handmade toys are great, but your baby would probably enjoy playing with a plastic kitchen spoon, an empty water bottle, or the box the toys came. And that reveals something important. If you've never had a kid before, it's easy to doubt yourself, and to think that you'll need all kinds of techie gadgets and monitors just to make it as a parent.
Trust me — once your baby is there, instinct will kick in, and you'll find that your own intuition (combined with help from trusted advisors, like a doula or a great pediatrician) will take you much farther than you imagined. If you buy a ton of expensive baby tech gear, you'll probably find it gathering dust in the nursery closet after a few months.
That's why with baby tech, a little goes a long way. I've found that it's worth investing in a few tech products that genuinely make parenting easier, or help you to capture and preserve precious moments with your kid. But in the vast majority of cases, the most important element to keeping your baby safe, happy, and loved isn't a gadget — it's you.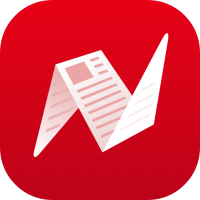 This is original content from NewsBreak's Creator Program. Join today to publish and share your own content.