Missed the boat on the whole pandemic gardening trend? Looking to start a garden now, and perhaps grow some tasty herbs for use in your winter cooking, or to start some plants which will thrive next Summer?
You're in luck. The Bay Area in general--and the East Bay in particular--have multiple growing seasons. Even if you're starting plants now, there's plenty of things you can get into the soil and grow successfully through the winter months. That's in stark contrast to most of the rest of the country, where the winter is a dormant period. Here by the Bay, frost is rare even in the winter, and that means you can grow things year-round.
What should you plant this Fall? According to SF Bay Gardening, a local gardening site, you have to first determine your local microclimate. That's because the Bay Area has a ton of different microclimates that can dramatically affect how your plants grow, as well as the best season for planting things.
Here in the East Bay, we're mostly a hot and sunny microclimate. Where I live in Lafayette, temperatures can still be in the 70s and 80s all the way into November. Here are a few plants which you can get right in the ground now:
Fava Beans
Beet
Collards
Lettuce
Mustard
Onion
Peas
Potato
Radish
Spinach
Strawberry
If you're indeed in a sunny area like me, you can also plant celery and carrots at the moment. It's a lot of leafy green stuff, yes. But at least there are strawberries, which can provide a burst of fresh fruit flavor through the cold-ish winter.
Of course, there's no guarantee that any specific plant will grow in any specific area. But that's the joy and fun of gardening. Plant it, water it, and see what happens. Personally, I started with several raised beds and containers and filled them with both herbs and vegetables. Here in Lafayette, I have oregano, basil, mint, lavender and more, as well as pea plants, celery, strawberries and spinach growing. The basil in particular is doing great with our recent chunk of sunny days. In fact, since it's still only September, it's relatively easy for things to get too sunny and hot for your plants. Make sure to keep them in partial shade or cover them if the days get really intense.
For plant shopping in Lafayette, I recommend Orchard nursery, which is on Lafayette's West side off of Mount Diablo. Choose your plants wisely, get those veggies in the ground (or in containers) now, and enjoy our balmy California winter.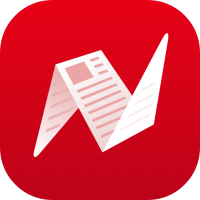 This is original content from NewsBreak's Creator Program. Join today to publish and share your own content.