Lots of food trends began in California, from organic food to California cuisine to America's obsession with whole grains. And there's a new, born-in-CA trend that has been exploding onto the culinary scene lately: plant-based engineered meats. Led by startups like Impossible Foods and Beyond Meat (headquartered in Redwood City and El Segundo, respectively), the market for plant-based engineered meats is now worth billions.
The Impossible Burger largely started the trend. This isn't your traditional veggie burger — Impossible's patties are made from plants but are engineered with special proteins like heme, causing them to sizzle, brown, and even "bleed" just like real beef. This week, Impossible Foods took a big step forward in expanding the market by launching their first engineered chicken product: Impossible Chicken Nuggets. And when they did so, they naturally chose to launch the new meatless nuggets right here in the Bay Area. This week, I headed to Gott's Roadside — one of three restaurant chains chosen to debut the nuggets —to try them out.
Gott's has always done a great job of serving up Impossible's products. I once went to the Gott's in Walnut Creek and witnessed an irate customer yelling at a manager. The customer had ordered a plant-based burger and had clearly assumed he'd be served a traditional, mealy, chunky, dried-out veggie patty. Instead, he got an Impossible Burger, which apparently tasted so realistic that he thought he had been served real meat.
He was livid. After listening to him rant for a bit, the manager calmly explained that his burger was indeed meat-free, and gave him the background on Impossible Meats and their engineered meat alternatives. The customer walked away amazed, sheepish, and a bit bewildered, and I walked away with a newfound appreciation for how good Impossible Foods has become at imitating real meat.
Faking a burger, though, is hard — even for a Silicon Valley startup. Burgers succeed or fail based on the quality of the meat from which they're made. They're a simple food, and there's not much opportunity to hide behind flavorings and fancy cooking techniques if your meat isn't top-notch. That Impossible Foods manages to make a halfway decent fake burger out of plants, then, is all the more impressive. But unless you gussy it up with tons of garnishes (or serve it to an unsuspecting vegetarian customer), it's hard to disguise the fact that an Impossible Burger isn't actually made from a dead cow. The company's patties taste good, but if you're a carnivore like me, there's always that lingering voice saying "Yes, but a real burger patty would be better."
Chicken nuggets, though, are wholly different. They're usually made with ground, deboned chicken, which isn't the best quality meat in the first place. To make them delicious despite this humble base, even the highest-end nuggets are doused in breadcrumbs, deep-fried, and destined to be dipped into something sweet and tasty. This makes them way easier to fake than a burger — even if your company's artificial chicken isn't perfect, it'll still probably taste damn good fried in oil and dipped in ketchup.
Impossible Foods' new Impossible Chicken Nuggets do indeed taste damn good. To test them out, I returned to the Gott's Roadside in Walnut Creek for lunch and picked up an order. They're served in a little paper cup with the Impossible logo, perched atop a bed of french fries and flanked by three housemade sauces: barbecue sauce, ranch dressing, and honey mustard. I accompanied mine with a diet Coke and a chocolate malt milkshake.
Just like real chicken nuggets, the Impossible Nuggets come out crispy, golden-brown, and piping hot. Biting into one, I was struck by the fact that it tasted almost exactly like a meat-based nugget. The crunchy exterior and tender, yielding interior, the umami flavor, and the salty oiliness of a real chicken tender were all there in spades. Dipping the nuggets into Gott's sauces completed the illusion. Doused in housemade barbecue sauce and washed down with a milkshake, you'd be hard-pressed to distinguish an Impossible Nugget from the real thing.
In fact, according to Impossible Foods, most people can't. In a blind taste test, the company claims that 7 out of 10 eaters actually preferred Impossible Nuggets to meat-based ones. As if to drive home the point, the test was conducted in Texas, which is hardly a hotbed of plant-based meat enthusiasm. Indeed, I could see myself choosing them over meat-based nuggets, especially with Gott's dynamite sauces — a choice I rarely make when offered an Impossible burger alongside a traditional one. Even my one-year-old scarfed the nuggets down.
In fact, noshing on the nuggets at Gott's, I was struck by the thought: "Why the hell didn't Impossible Foods start here?" Again, faking a sizzling, bleeding burger using scientific wizardry is incredibly hard. Faking a piece of machine-separated chicken coated in bread, fried in oil, and doused in the sauce is way easier. Real chicken nuggets are already quite processed. Creating them by processing plants instead of birds doesn't seem like much of a stretch. And besides, people love chicken nuggets. Though demand has dropped off a bit recently, Americans still ate 2.3 billion servings of restaurant nuggets in 2019.
Impossible Foods is likely asking itself the same question I did. While the company waited a long time to roll out its Impossible Burgers in stores — preferring to serve them on the menus of well-known chefs who the company knew could do them justice — Impossible is reportedly planning to launch its nuggets in 10,000 grocery stores by year's end. That's a much faster rollout, indicating that Impossible Foods feels pretty confident its product will achieve mass-market acceptance.
Living in the Bay Area, though, you can get a taste of Impossible's nuggets before they go mainstream. Head to any of Gott's locations and give them a try. Usually "It tastes just like chicken" is a put-down for an exotic, highly-touted new food. But in this case, it's the highest of praise.
If you visit Gott's, let them know that Thomas Smith of NewsBreak sent you.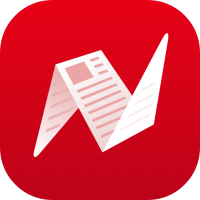 This is original content from NewsBreak's Creator Program. Join today to publish and share your own content.