When you sit down to eat in a restaurant, you expect a certain level of uniformity — hopefully not in the food, but certainly in the décor. In most cases, each table is pretty much like every other. Maybe the restaurant has invested in pricey Riedel glassware (and is trusting you not to drop it), or maybe they assert their fanciness by giving you a large number of tiny spoons to accompany your various courses. You're unlikely, though, to get a 1980s-era ceramic dinner plate, while your dining companion gets an ornate piece of fine china.
That is unless you're eating at Sideboard: The funky East Bay restaurant, which now has locations in Lafayette and Danville, that revels in texture, kitsch, and non-uniformity. When visiting Sideboard, you stand in line, order from a printed menu or several chalkboards with vibrant, hand-written lists of menu items, and then take a number and find a seat.
That's where things get a little weird. Sideboard tables and chairs are a random assortment of antiques, discarded furniture pieces, and apparent hand-me-downs. It's as if someone walked into a largeish Goodwill, gestured sweepingly at the furniture section, and said "Yes, we'll have that!"
Each restaurant is built around a giant, antique sideboard. As you wait for your meal, you take silverware, plates, napkins, and the like from the sideboard and set your own table. As with the tables themselves, all the serving ware is random, ranging from cheap Oneida spoons to pieces of antique silver. Sideboard feels like you've walked into your grandmother's dining room, eclectically decorated with items acquired throughout a lifetime or kept because they still worked and it would be a waste to throw them away.
The effect is deliberate. According to its website, the restaurants' namesake sideboard is "that piece of furniture where our Grandmother kept everything for us to set our table where we enjoyed her lovingly prepared homemade meals." Sideboard's décor is meant to create "a casual unpretentious atmosphere where you can still find everything on the sideboard to set your table."
The food reflects the same idea. Dishes like a meatloaf sandwich, pulled pork, an avocado BLT, and mac and cheese anchor Sideboard's menu. At Sideboard's Lafayette location, you can get a $30 bucket of fried chicken which is among the best in the Bay Area. Sideboard describes their eats as "rustic comfort food." Most of their menu items are things you can imagine grandma eating in the 1960s — with the notable exception of a handful of more modern items, like Thai chicken wings and fresh seared ahi. Many items feature local and organic ingredients. All of them are delicious.
If the place didn't feel so enthusiastically hipster (Grandma might serve you a tuna melt, but she probably wouldn't write about it in colorful chalk on a giant blackboard or pair it with a craft brew from Devil's Canyon), it would just be another joint serving tasty comfort food. But the combination of classic food and a trendy vibe makes Sideboard feel like something different. The restaurant's website describes it as a "village within a village" where you can "meet…family and friends" and "talk about how to save the world." It's a unique combination of classic and modern, capturing casual simplicity and big ideas about how food should be enjoyed.
People are responding. Sideboard is always packed and on busy days patrons at the Lafayette location spill out onto the restaurant's front patio and even into nearby Plaza Park. The restaurant encourages this, offering picnic blankets and lawn games and carrying orders directly to diners who choose to picnic in the park. In the afternoon, Sideboard attracts remote workers on laptops and students spreading out on the restaurant's large tables to hang out or study.
In many ways, Sideboard feels emblematic of the Bay Area. It's in love with rustic artisanship, yet also devoted to realizing modern ideas about community, connection, and conscious eating. You can get bruschetta on grilled Levain with heirloom tomatoes — or scarf down a chicken by the bucket — and you'll feel equally at home in the restaurant. There's a taxidermy deer head on the wall, yet you can also get a plant-based fiesta bowl or a vegetarian panini.
Stop by Sideboard the next time you're in Lafayette or Danville for a delicious lunch. Or take an out-of-town guest for a taste of the culinary and conceptual complexity that is the Bay Area's food scene.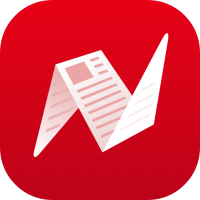 This is original content from NewsBreak's Creator Program. Join today to publish and share your own content.